"…unless they sign a striker."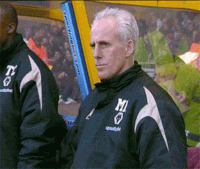 I wasn't impressed with Toney against Brighton tbh
Be interesting to see if he can make the jump
Fuck that sucks, he's been excellent for Brentford
Brentford are the new Brighton.

Too much talking again. You ain't winning matches because you "think" you were better.
Really hoping we vaporize them at home. Send Statsbomb Stoke back where they belong.
Interesting move, no idea how it'll pan out.
They're more Danish than Wolves are Portugese by now. Even the shirt colours check out

Hope it works out well for him. His stint in Italy never really took off. He definitely improved but he seemed hampered by the overly tactical nature of Italian football.
So long as he's fit and healthy I can't see why it won't work.
Yeah I'm thinking he's the piece of the puzzle Brentford are missing. They're really lacking someone to connect their midfield and attack and having Toney drop deep.
If he can help Brentford avoid the drop it'll have been a successful loan and for Eriksen it's great as well as expectations for him to perform will be very low given the incident last summer.
I'm hoping he's able to have a successful stint and maybe even sign a long term deal. Will be a good morale boost for Brentford as well to sign a player like him.
Spuds go there on April 23. Be delicious to see him score the winner.
Man, if he is willing to say stuff like that about the club he plays for he and Xhaka can be co-captains!
He just saying that to get his dick wet?
People have done worse in the name of love.
Is he saying "Fuck Brentford"?
Maybe it's the girls name