Brentford - Arsenal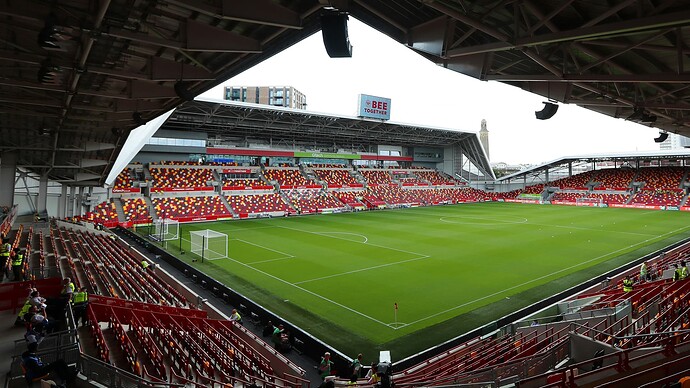 Gtech Community Stadium

2023-09-27T18:45:00Z


Carabao Cup
Result
Brentford win
Draw
Arsenal win
Stupid cup.
Rest everyone
I'm not down with exiting cups.
Kick their arse.
Can see us going out in this one tbh
Ramsdale
Cedric-Kiwior-Gabriel-Tomiyasu
Vieira-Jorginho-Havertz
Nelson-Nketiah-Jesus
Ahh I thought it was an EPL game

No ESR?
Wouldn't risk Jesus in this one.
No more injuries please.
Yeah, because I don't see us standing a chance without Jesus in there against Brentford away, who will most likely take the match more seriously than us.
They need a confidence boost but still see them making a few changes so we should be ok in this one.
Yeah this would be a classic arsenal cup exit
This has all the hallmarks of a 0-0 at halftime and a nice 2-0 or 3-0 loss that includes someone like Nelson picking up a 6 week calf strain.
Actually, pretty convinced we're getting knocked out so might as well give ESR a start.
Ramsdale
Cedric-Kiwior-Gabriel-Tomiyasu
Havertz-Jorginho-ESR
Vieira-Nketiah-Nelson
Dont really give a shit about this game tbh, just get it over with.
I think we might see Havertz up top for this one.
Ramsdale
Cedric, Kiwior, Gab, Tomi
Elneny, Jorginho, Vieira
Nelson, Havertz, ESR
Opportunity for the fringe players to show something. Nelson and ESR in particular.
Need to bounce back with a good performance here.
I'm just deflated I think another serious title challenge will be beyond us this season when the standard is so high.
Can't really get up and about for the league cup.
Really hope we go deep in the Champions League.
More interested in Bournemouth away next weekend, from my perspective this just feels like a match that we need to get out of the way before returning to more serious matters.
Losing cup games has never really helped us anyway. May as well win it.