Hope he is good

need to strengthen that area !!
Here's a shitty pun to kickstart the thread Arthur MeLoan, I'll show myself out.
King Arteta will have him balling
Welcome Arthur!
Not exactly the perfect rating system
How good will the Loan of Arthur be?
Martin Odegaard (9/10)
Kim Kallstrom (6/10)
Cedric Soares (3/10)
Denis Suarez (0/10)
I see Arthur smello was a 70m signing from Barca so you'd hope he'd be good as a stop gap.
Can't see him being very affordable for a permanent at that price.
Let's hope he doesn't stink up the midfield if he comes on loan
Denis Suarez. He's going to get a few games and then be on the treatment table for the rest of the season.
Vote again. I made a booby by not making the votes public

I'm kinda expecting another Denis Suarez, hoping for a Ceballios at least.
Only watched maybe a couple of minutes of the guy on the pitch ever, so maybe I'm not the best judge od this deal :giroud
How does Kallstrom get a 6 ? Because he scored in a shootout ?
Other than Ødegaard all of those have been shit loans.
No doubt. The bar for 'success' is low.
Need him in asap now for Sunday
He needs to be on a plane tonight. All we have is Sambi and Patino at CM for the NLD, the second leg against Liverpool, and Burnley. And Smith-Rowe is injured and Odegaard has Covid.
No chance he's registered by midday tomorrow
Edu: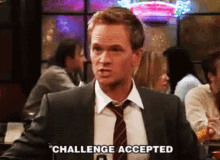 Odegaard should be a 7. Arshavin should be a 10.