Arsenal vs Liverpool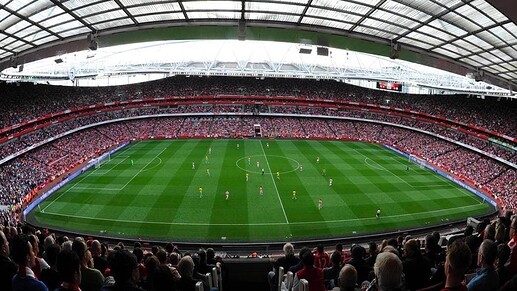 Emirates Stadium

Sunday 2022-10-09T15:30:00Z


Premier League

Sky Sports
Arsenal win
Draw
Liverpool win
We have such an embarrassing record against Liverpool and things have been going too well for us, this will be another Man Utd stumbling block for us.
Liverpool have been shit this season and are there for the taking, guaranteed they up their game against us as usual.
3-1 Liverpool
Line up picks itself, we're due a win against this lot, expecting the players to be up for this.
Bet Klopp is so scared of Arteta's Arsenal he's been playing the Supermik song during their training
Saliba anthem BASS BOOSTED
Liverpool struggled at times this season mainly because the press has been off.
Too much fire power too ignore though. Really need a top performance in midfield to edge this one.
Bigger threat than Spurs but just fancy us in a 2 1 win.
Salah to get a hat trick guaranteed
6-0 Arsenal. Statement win.
Get into these bastards.
I want TAA in pieces here
2-0
Fuck Liverpool and turkey teeth Klopp
Liverpool are there for the taking. If we continue to start strong then we can take advantage of their vulnerability.
So badly want to see Jesus put Virgil van Aura on his arse and slide a finish past that bastard Becker. Motherfucker is a tank everytime we play these cunts.
Long, long overdue a result. We're at home, we're top of the league and in great form. Never going to get a better chance to bury Klopp. Come on you bastard gooners!
Feeling pretty good about this one. As @Stroller said, their press is a bit off this season thus far and overall I think they look quite laboured with a lot of their play. On the flipside, we look hungry and energetic.
Martinelli should have some fun down their right side so I think we will create a decent amount of chances.
At the same time, our record against them in recent times is horrible and it's a big game against a big team so we need to be up for it.
If you ignore the project restart game which was a glorified friendly in an empty stadium we haven't beat Liverpool at the Emirates since April 2015?
Anything but that cunt Jota scoring a brace.
Liverpool where on the beach (even though it wasn't allowed in July 2020) as they already won the league and we were marooned in mid table. You can't tell me it meant anything really lol