A thread for Arsenal related pictures and videos that don't really belong anywhere else.
Takuma Asano after his last game for his Japanese club before joining Le Arse.
A video who is capable to emotion me
Such a beautiful video, reminds you of good side of being a Gooner. How time flies. Rosicky setting up Diaby for the winner. Now both no longer at the club. Infact most of the players in that game are long gone from Arsenal.
Such a great video but sad at the same time.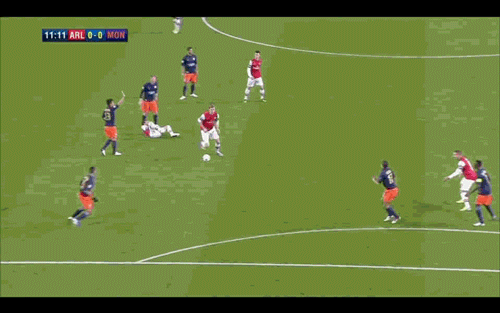 Merse: "I was gonna say if you could loan a PL player for a month, Go and give West Brom £5m to loan Jonny Evans for a month" HAHA.
In my opinion, the club should revoke the access at The Emirates to a poor, populist and stupid pundit like Paul Merson.
You just don't like anyone saying anything bad about Wenger lol. What Merson was saying is the truth and you don't like it.
Nope, because he is stupid and a clear anti-Arsenal pundit.
£35m & you're a sub?! I'd be knocking on his [Wenger] door & saying 'what's happening? - He talks without have watched the friendly game against City where Xhaka was totally out of the game for a clear lack of knowledge with the team mates.
Koscielny's not ready? Pogba's in Miami playing basketball, Koscielny's training, Koscielny ain't ready, Pogba plays 90 minutes - Pogba hasn't played the first game, but the second (Koscielny will play the same).
I don't know a worst pundit than him.
Weren't Pogba banned anyway?

I would agree with you. I only agreed with his CB part and Xhaka. You don't pay 35M to bench them
To be fair, It's something he's done his entire Arsenal career. The infamous Pires story immediately springing to mind. He likes to give them a game on the bench to have them watch when they come in from a new league.
Whether or not it has any impact is anyones guess.