England
Wales
Scotland
Is a potential group

That would be a shame for you and Wales, as only the top team is guaranteed to qualify

Yeah won't stop us with Lamps at the helm.

Denmark in Pot 1

@Cristo
Yeah we've actually been a really solid team for 3-4 years now.
We've only lost something like 2 out of our last 45 games, and one of those was a 4-2 to Belgium who are the top ranked team in the world.
Should be interesting to see how we do next summer once our manager has had a few more games to get the set up right.
Scotland have a good draw. Denmark and Austria aren't easy, but probably close to the best they could reasonably hope for.
Israel again fucking hell





Out of 10 teams we got these cunts again ffs its a fix!


Are World Cup qualifiers usually this crap? There is not one group that looks interesting
San Marino and Andorra in the same group. Fuck me. Harry Kane will smash the goals record just in qualifying.
Or…he'll smash their centre half by ducking underneath him…either way the media will love him…
Yeah I can see Denmark and Scotland qualifying from that group.
Austria are pretty shit and I don't know anything about Israel either. Scotland would have to shit the bed not to make it through imo.
Here's the full boring draw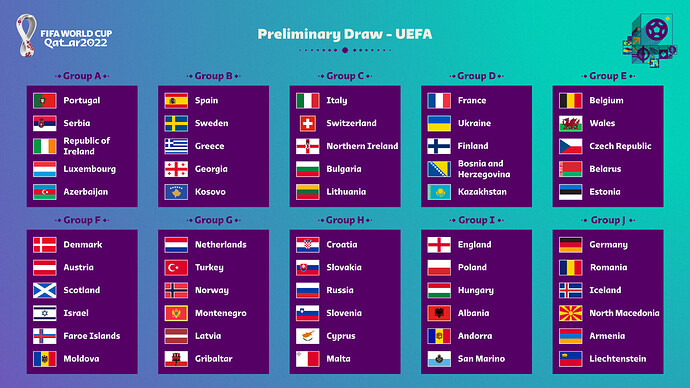 The official FIFA World Cup Twitter page asked what games stand out. Absolutely none of them! The whole tournament can just get in the bin
I can tell you everything you want to know mate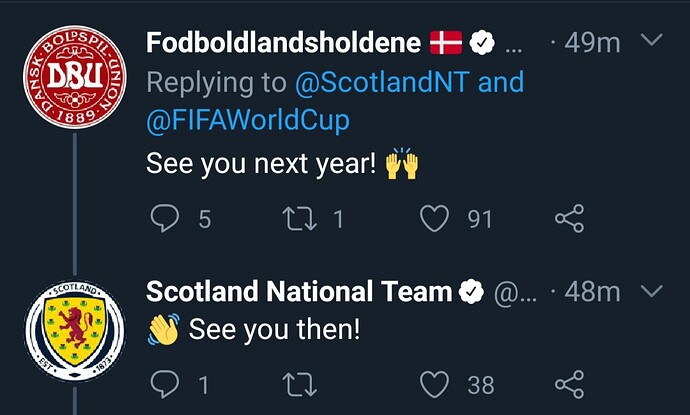 We seem to be making friends

@Cristo
Excellent I've always liked the Scots!
Your name is a bit of a mouthful mate


How do you say it?
Err I don't even know where to begin writing it out phonetically. @LordBendtner any ideas?
I suppose it'd sound something like
Fo-buld-lans-hol-eh-ne