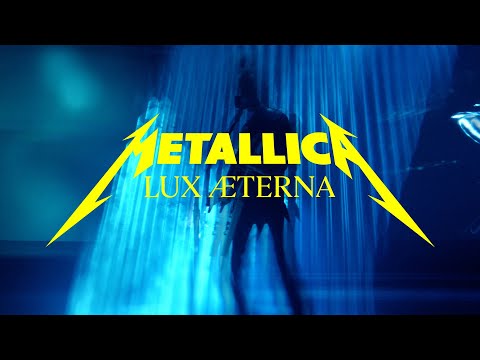 New Metallica single @Stroller. Tis a banger. Only gripe is I wish Kirk would change his damn solos they all sound the same
Taylor Swift is coming back here. She is touring again. I will have an orgasm over this. And I still insist that I sing Love Story better than she does.
Gotta make the most of the part of my morning that doesn't involve meetings or phone calls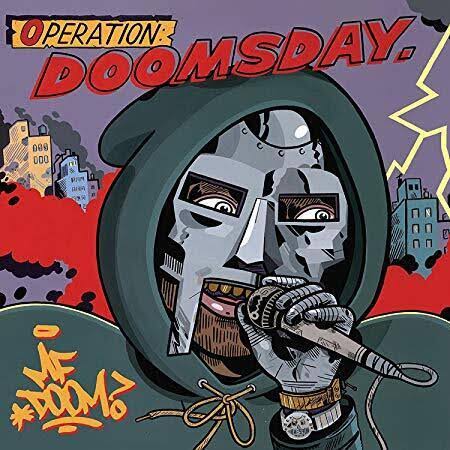 I know people don't give a shit, but if there's one place where I can indulge myself…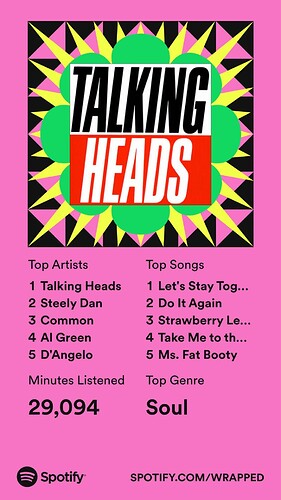 Slightly disappointed in myself, went from being in the top 0.05% of Talking Heads listeners last year to only being in the top 0.1%
Big fan… Road to Nowhere, And She Was, City of Dreams, Once in a Lifetime, Wild Wild Love are lovely songs… Burning Down the House, Psycho Killer are probably better known, but not my faves.
This Must Be The Place is my favourite by some distance, but as you'd expect, I think everything they did was brilliant haha. I love their earlier stuff like Psycho Killer on Talking Heads 77 and the kater stuff, which is quite different to their early work.
Speaking in Tongues, Remain in Light and Talking Heads 77 are my favourite three albums of theirs, in order.
TMBTP is one of my favourite songs ever by any artist or band tbh, was a strong contender to be played as part of my wedding ceremony, but in the end with Nick Cave and the Bad Seed's Into My Arms for the aisle entry song and Hall and Oates' You Make My Dreams Come True for the journey back up the aisle.
Hey Jake, have you ever considered listening to music?
Have you ever considered being funny?
Have you considered not being a prick?