INFO
Arsenal vs Man. City
FA Cup Semi-final
Sunday 23 April, 15:00
Wembley Stadium
BT Sport 1 (NO MORE TERRESTRIAL FOOTY FOR YOU, YOU WORKING CLASS CONSUMER CUNTS, SPEND SPEND SPEND)
THE SCENE IS SET
Slow fade to the interior of a dark, smokey and decadently opulent office. Camera pan to face a darkened figure reclining languidly in an imposing arm chair of dark green leather, a haze of cigar smoke surrounding his head like an ominous halo. Eyes glinting, dark as flint, flash with foreboding. A desk the size of a football pitch complete with Mont Blanc pen set and Dupont lighter and cigar cutter spreads out in front of him. He speaks.
"You know, 21 years is a long time in football. A lifetime. An eternity, even." He pauses, taking a slow puff on his cigar. "Back in South Africa we like to joke that 20 years is two lifetimes. On account of the gang warfare. And the AIDs. We mustn't forget the AIDs. You should be thankful for your time here Monsieur. Perhaps it is coming to an end, no? As they say, all good things must come to an end"
Camera pans 180 degrees to a rakish figure, elegant in a Lanvin suit, half-moon spectacles, and wearing a grimace.
"Yes, indeed. 21 years is a long time. I have earned it. 3 premier league titles, 6 FA Cups, 1 CL final, 20 years of uninterrupted champions league football, hundreds of millions of pounds in net spend and a new stadium. All at what cost? My life. My marriage. My daughter. I deserve one last chance. One last chance to make it all right, to set it all straight. I won't go out like this."
Wenger looks up behind Gazidis in his leather throne, to the other man looming behind it. Formidable, glaring, unshaken. Combover, thick caterpillar moustache complete with the sagging jowels of a man who neither cares nor understands football or winning trophies. He's just here for profit margins and prestige.
Leaning in, he whispers "Fine by me my French, frog eating friend, as long as you just keep us raking it in I don't give a darn-tooting damn, YEEEEEHAWWWWW" - _He pulls out a six shooter and fires 6 rounds into the ceiling, waking Vic Akers from his nap all the way down in the laundry room. "Like we say in America - GIT 'ER DONE, WOOOOOO! AMERICA! YEAH!!! LET'S KICK SOME POINTS ON THE GOALTENDER YEEEEAAAAAHHHH! DON'T MESS WITH TEXAS, DON'T TREAD ON ME! MAKE AMERICA GREAT AGAIN! FUCK YOU PINKO COMMIE BASTARDS, WE'RE COMING FOR YA WOOOOO!" Lady Nina, squatting in the corner over the bared chest of Sir Chips of Keswick, giggles femininely at Stan the Man's outburst and continues to take a hot steaming dump all over Chips who gurgles with pleasure like the deviant toff everyone knows him to be.
Gazidis rolls his eyes contemptuously. To the untrained eye, one might think that the management of Arsenal Football Club is not exactly what it should be for a top world club but that's just because you're a fucking uneducated pleb who doesn't understand the intricacies of top level football management you shitey little cunt now get back to watching the scene unfold.
"Fine" Ivan the Terrible continues, "our glorious owner has spoken in that deliciously charming American fashion of his. You are to continue, but only on one condition - we are enacting Order 66."
Wenger looks confused. "Order 66? Like in Star Wars when they kill all the Jedi?"
"Oh shit, no, sorry, wrong one. You are to continue-" The room darkens, blood rushes into Wenger's ears, all he can hear is the pounding of his own, ageing heart "but only one condition - we are enacting Order 69".
Wenger's heart almost stops. The shock is too much. He's going to die. He didn't see this coming. It can't be. No. Surely not. They can't be serious. Order 69… it's just too much. How will he be able to win a game with NO ZONAL MARKING!!!
---
Alright boys and girls, it's time. We're back at the home of football. The heart of the game. Where it all started. Wembley. Wem-ber-ley. WEM-BER-LEH! ENG-A-LAND.
The big arch thing. The terrible infrastructure making it hard to get to. Hundreds of millions of pounds over budget that could have been spent on education and healthcare. Thousands upon thousands of seating only for limp-dicked corporate suits and their disinterested wives. Tiny allocations to teams fans'.
What's not to love? Historic.
Our mighty boys in Red And White will be facing off against the plastic oil bastards of Sheik Mansour's toy boys in what is realistically the slimmest chance of saving what has arguably been our worst, most pathetic, disappointingly depressing season in 21 years and certainly in my memory and that of many other Arsenal fans my age. I mean it has been shit. Shockingly shit. We have lost to all of the worst teams. We're fucking sixth. I mean, we're doing a fucking Liverpool. The fucking state of us.
We have to win. We're already the laughing stock of football, this is our last chance at redemption.
**MEMORABLE MOMENTS **
LET'S GET FUCKING HYPED WE CAN FUCKING DO THIS YAAAAAAAAAAAHHHH
LADS LADS LADS BOYS BOYS BOYS
http://instinctmagazine.com/sites/instinctmagazine.com/files/images/blog_posts/Jonathan%20Higbee/2014/06/03/world%20cup%20alexis%20sanchez%202.jpg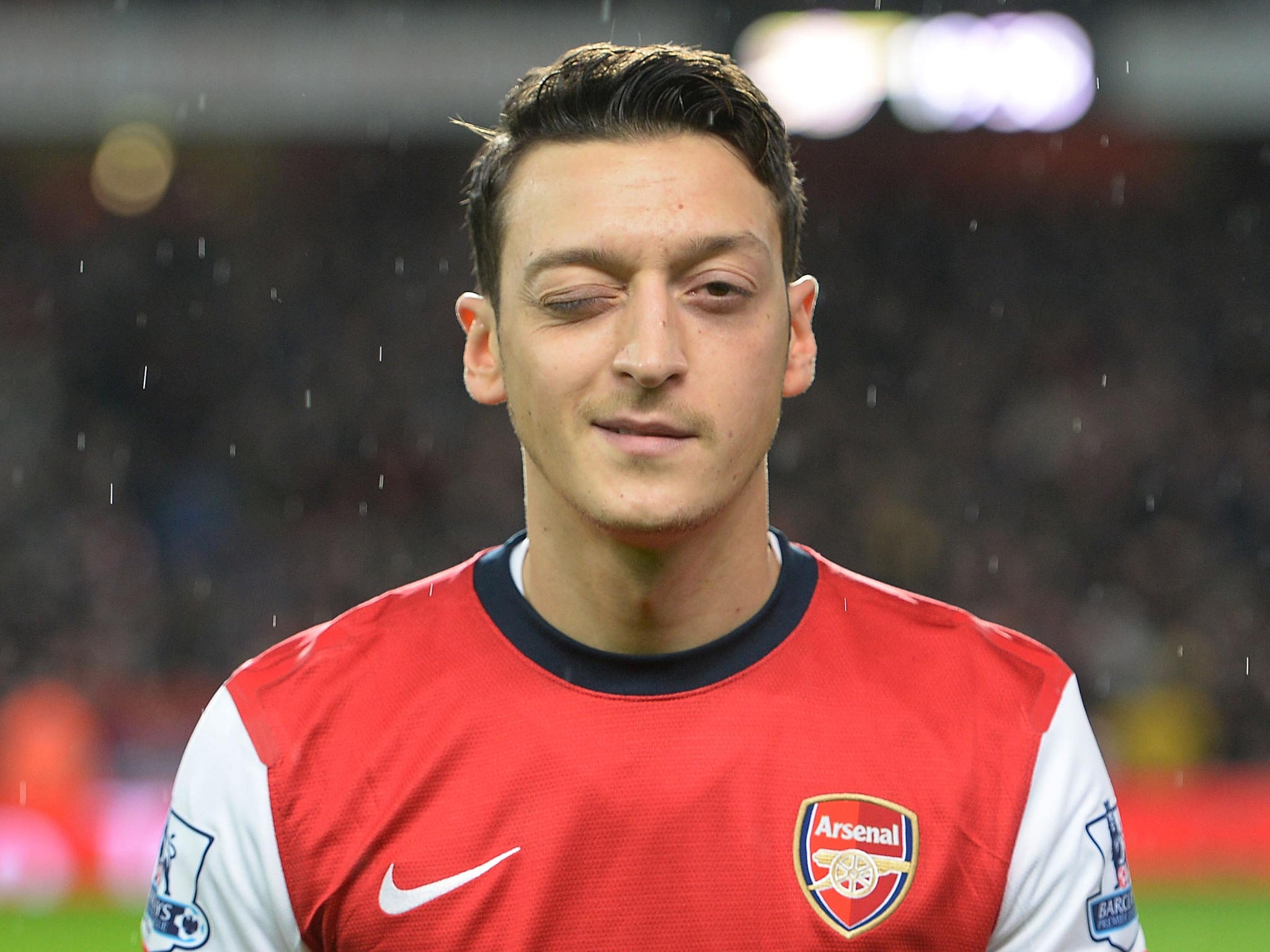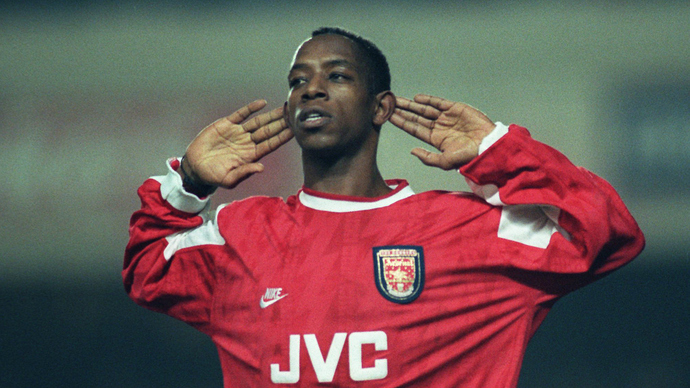 I don't give a shit how bad we have been this season or how completely lacklustre the squad's performances have been. I don't care how out of form Bellerin, Mustafi, Walcott, Xhaka and Wenger have been. I don't care that we lost to Watford and Palace and everyone else. This is the FA Cup. The oldest, most prestigious domestic cup in the world and one we have won the most out of any club. This is our cup. Form goes out the window in the FA Cup, that's why they call it the magic of the cup. And if there's one thing Wenger is good at doing, it's winning this god damned magnificent cup. So for 2 hours on Sunday, let's forget everything about this season. Pretend it never existed. Let's get behind Wenger and the boys and the team and make sure we support in winning this fucker!!! COME ON YOU GUNNERS!!!