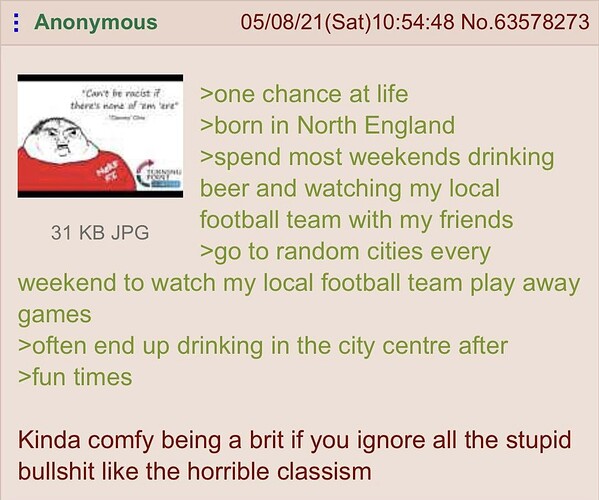 Haha picture caption reads "Can't be racist if there's none of em 'ere " to be fair though it seems like a pretty accurate description of your typical northerner.
Fucking hell I actually feel bad laughing at that but it's proper hilarious.

Yeah same but it is brilliant
Also "wee" fucking hell lol
There appears to be hundreds of similar vids out there on Twitter. I may get fuck all work done tomorrow

Edit: I appear to have overestimated. Still though, some solid entertainment to be had.