Seeing Jorge Campos there instantly reminded me of this advert, the greatest Nike advert ever imo.
I remember watching this as a kid and just falling in love with football, staring wide-eyed at the screen, in awe at how cool the concept was for a start but also wanting to be just like the players in the ad.
Rewatched that for the first time in years and Wrighty's bicycle kick gave me goosebumps. Maldini, Romario, Bebeto, Cantona…Campos that mad cunt. There was something so fucking romantic about football in the 90s. Particularly given that the best players were abroad and so you only caught glimpses of the world's best at World Cups and Euros, and highlights on Football Italia. Those days…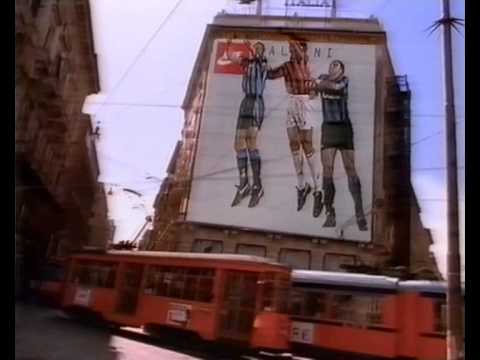 Talking about football adverts, this is the one for me.
The music, Cantona's role, direction… Stacked with so many of my heroes and idols of that era… Still hardly losew it's power. Simply too cool.
Davids, Roberto Carlos, Nakata, Mendieta, Figo, R9… Wiltord and Freddie

Cantona did such a great job, at the time I had no clue who was that guy, thought it was somw actor.
Never a Nike advert in my eyes, this is a football advert, you wanna be a footballer seeing it.
Some of the names on this

That little Cantona chuckle at the very end is iconic.
Damn, this advert was everything. I remember Nike then set up first goal wins, scorpion cages across London that were mad popular with teens, remember going and playing at one of them with my mates. Not only that, but for a good few years me and my mates would play first goal wins scorpion all the time, I remember a seating area at school got completely taken over by us boys playing football cos we could use the gaps between the legs of the benches to imitate the tiny, shin high goals from the advert.
My dad got me the silver Nike ball from the advert and I was the coolest kid in the park for weeks.
This advert was such a big deal at the time, I don't remember any other advert having such an impact.
Best Nike advert for me, and some of their others have been absolutely incredible too. The "Brazil team in the airport" ad runs this Scorpion one pretty close.
Edit: just remembered I had a three foot wide official Nike poster up by my bed as a young teen, with all of the players in this advert side by side wearing all the gear from the outfit.
Haven't seen this advert in so long, so glad you posted it @Pires, what a trip down memory lane.
So our players were singing Notti Magiche in the team bus, then I saw it sang at wembley for the final… then this video comes up as suggested. Some amazing aerial shots of San siro, and a whole lot of weird Italian shit and beautiful Italian women.
I was 3 in 1990 so have zero actual memories of this, yet the nostalgia and longing for this time gone by is so so strong in me, anyone else get like that with anything they didn't even really witness?