Probably Steve Bruce or some other bitter cunt.
Man do people not know how the media works these narratives.
One pundit positive. One pundit negative. Result phone ins.
When there's no pundit planted phone in call to stir it all up.
Coming from the country whose sports media first turned this into a weird form of performance art I endorse this post.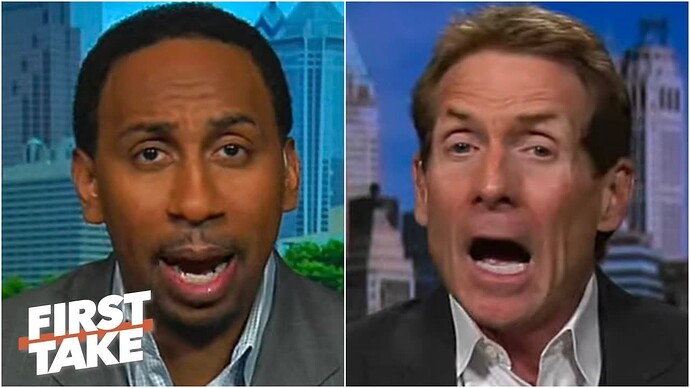 So Arteta is 40 years old. How many league titles can he get during his 30 year arsenal tenure? doube digits?
1
We won't win it again for a long time. Gotta enjoy the moment. Every game. Every win
I want to commend Arteta for so many things this season that I will soon lose the track of them.
Post-preseason, This was the most well-prepared Arsenal team I have seen.
The use of Zinchenko is actually revolutionary. I have never seen a left-back used like that.
Maximising the absence of Tomiyasu & accommodating Saliba successfully.
Making Martinelli a beast
Getting the best out of Xhaka
Trusting Nketiah & mitigating Jesus' absence
Beating Chelsea, Liverpool, and Spurs
Managing a thin squad & not dropping points
Playing the best football in the league
Playing Spurs(A) & United back to back and coming out winning both matches
Excellent Management
Angry black guy yell at angry white guy show.
Both of them together might have an IQ of 100. But hey, those clowns are laughing with millions made each year. Just don't get how any of this became a thing or is entertaining.
Ultra rare Simon Jordan W
Damn, that vid had me keeled over from cringing so hard.
Rare? He's spot on more often than not.
Dealing with an unprecedented winter World Cup would have to be in there too
I feel WC helped us mitigate player tiredness with many players rested who didn't go to WC and out of the players who did go to WC, only Saka played a lot of minutes.
The gap in season also allowed Zinchenko & ESR's absence to be less impactful.
I guess Jesus' absence can be attributed to WC, but it seems like an inevitable injury with or without WC.
Generally find him to be a complete cock.
I don't care if it is an one off or not, as long as we are winning it.
In fact, we are financially stable, our core players are still very young of age… in what reason they said we are just one off??
We are winning it this season or not, only better years to come.
Got to give credit to Arteta.
Not only we are playing winning football, but also attractive football.
Finally I can say Arsenal football is enjoyable to watch again.
The bias is there for all to see.
Imagine paying someone to write this load of wank.
I guess it'll get clicks, and I'm contributing to that in a small way by sharing it here lol.