Good to see bellerin getting a well deserved rest after a couple of magnificent performances.
Well, quite. We'll probably need to call upon him at some point though. Bellerin to the rescue will be the headline.
Another defensive, clean sheet win
… … … … …Martinez
AMN - Mustafi - Luiz - Tierney - Kola
… …Pepe - Xhaka - Willock - Saka
… … … … … … Laca
I am a fan of this set up for now
(Kola and Tierney may swap)
Should be enough to best Sheffield United
COYG!
Personally Luiz in the first 11 scares me, still mind blown that he's been given a 1 year extension, for a experience player he's such a liability. Expect a mistake from him today. Good to see Willock playing. That team is strong enough to beat Sheff Utd. I expect it to be a right old slog of a game sadly.
For me we should play our strongest 11 in the FA Cup, and just give it a go at this point.
This cunt has a permanent sore back
You do wonder if the injuries are real or he can't be arsed

Get him and his gammy back out of this club man. £350k a week to play fortnite and feign injuries.
And…Don't forget…"Ya Gunners YA"
Well worth the money…
I wonder if this will go down as the worst contract in history.
I think Alexis has him beat

I still think that that honour goes to Mr Sanchez at Utd…thank god…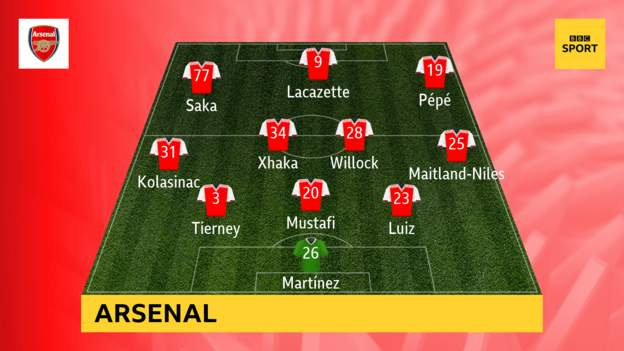 That has to be the worst midfield line up we have ever put out…
And I remember the days of Ian Selley and David Hillier…ffs…
How low have we dropped…
What channel is this blockbuster event on
Knowing us, it's on The Disney Channel…