The go to place for hating on, but mainly laughing at the scum!!

Let's hope the Champions League take its tool :santi2:
Wonder how he'll do. Strikers from the Eredivisie either turn out like RvP and RvN or Alfonso Alves and Kezman lol
I just don't understand the signing. Kane plays every match.
They'll need a bigger squad for CL and all thebother competitions, it makes sense.
I'm 100% sure he's not good enough.
So great signing if you ask me.
Do we have to use the word scum ? Its a hackneyed expression and beneath us . I far prefer the Swamp Dwellers ,vermin or simply THEM !
Meh lwt him fail this season and then take that job with his dick tucked between his legs.
No way he'll leave for the Argentina job now
only took 5mins for juvi to score
2-1 FT for Juventus. Both teams had many reserves.
Leaving Tottenham for Leicester :giroud:
Apparently Tottenham are moving away from the DoF approach and Pochettino has been given more control since his contract renewal, that's why they're losing two of their key recruitment people.
Good signing for Spurs.
Ornstein tweeting a lot today!
An important reminder for us all that sometimes in life you have to settle for second best.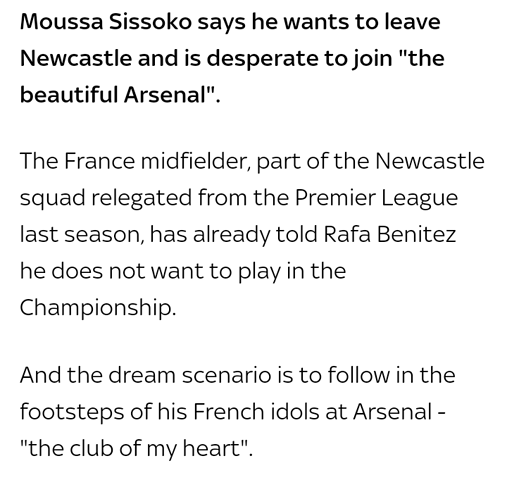 Spare a thought for Moussa.