How would your eleven look?
This is what BT Sport came up with. Though it was voted for by fans, and we all know that fans are idiots

But it's a starting point at least.
I think the only one of our players we could make a case for is Aubameyang. But even then I'm not sure he should make the cut.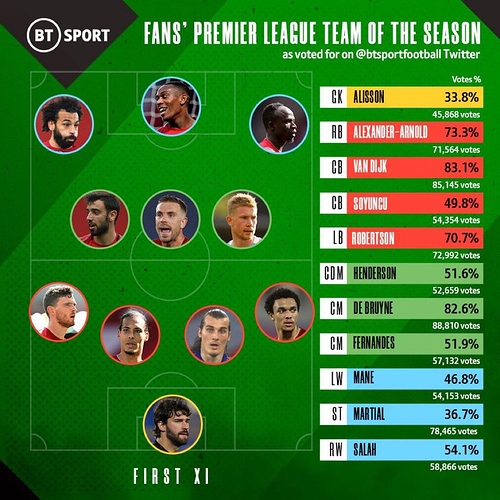 That's not a million miles off. I'd have Auba over Martial.
No Vardy who finished top scorer

sterling should be in their
Aubameyang for Martial
Gomez for Soyuncu
And then I'd say it's about right
You could maybe make an argument for someone else instead of Henderson
Bruno Fernandes to be in team of the year and spent just 6 months in it.
United is getting their signings right
I would have had Sterling in place of Salah and Fabinho in place of Rice.