So a few weeks ago, efforts were made to organise a meet up between London-based OA users who would be up for a meet up.
I can happily tell you it went swimmingly!
Granted, it was only @Sol and I that met up because @Midfield_Maestro @JakeyBoy @SRCJJ and @Phoebica ruthlessly snaked us but when all is said and done @Sol and I had a great time.
The initial venue was the Vintry between Cannon Street and Bank tube stations but we quickly realised there were too many wankers and not enough draught beers there so we moved to a basement bar next door called Harry's which is now the official OA Meet Up bar because it's fucking brilliant and plays loads of 80s bangers.
Laughs were had and drinks were shared and no kidneys were stolen so I can happily report that the first official OA meet up went really well.
Seriously we had quite a lot of fun.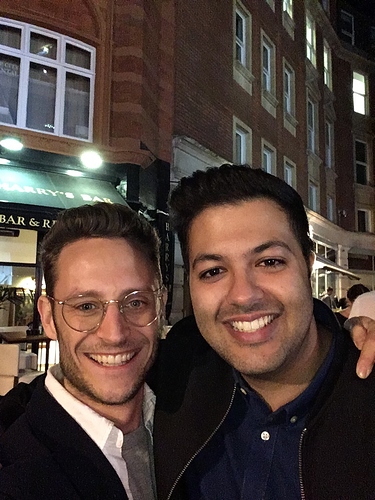 That's me and @Sol.
Hopefully this first foray will give others the confidence needed to meet up for a proper messy night out which I think Harry's and our group could really facilitate. Turns out we're a pretty decent bunch and it's nice being able to talk football with someone that isn't some fucking local "yer da" down the pub.