Thought I'd make a collative birthday thread. No reason really.
(Oh and its my birthday)
This thread makes sense. Much better than having X different spread all across the forum.
Happy birthday MM.
Happy birthday MM. Rocky is up in 4 days and me in 6. Just saying.

Happy Birthday @Midfield_Maestro, hope you have a great day mate

Happy birthday Maestro!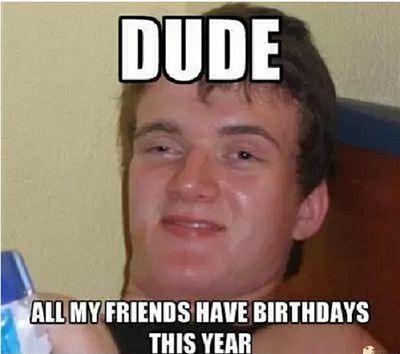 Happy birthday MM, hope you have a fab day mate!

First two tests failed OA.
Dunno how i missed this

Happy belated!
This is the downside of not having automated birthdays in profiles anymore

Happy Birthday Sham, hope you had a good one yesterday!
April >>8th<< @Persona (It's actually the 9th)
Not many names on that list!
Mine is May 15th instead of 18th

My birthday is the 4th March, not the 3rd

close though
Happy Birthday @I_W !
Hope you have a great day mate