With my limited knowledge of Eastern European languages - would assume roughly like Mik-high-low.
I think it is more like Me-high-lo
Looks a little thin. Need to get him on the Eddie lifting program pronto after he signs of course.

I like that this is a guy we've clearly scouted and not a panic buy.
Get two corn and blue in the match day squad and hipster appeal will go through the roof.


🫶🏼
I do not think Arteta/Edu will panic buy, the Wenger days are over. I expect we have multiple lists of players we are working on at any one time and if we cannot get any of those we will go without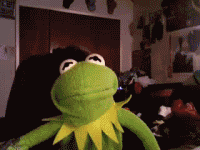 We definitely need another body in the forward line. So this is obviously very good news from that point of view. The talent spotting has been really good so I have faith this guy will contribute. Exciting signing for sure.
However, it is a significant change in strategy. Raphinha was the player we originally went big for. He would have come straight into the first XI. Then it seemed like it could be Neto (PL experience). Now we've gone for a player with potential from a lesser known league.
We don't have much experience at all in attack. I hope the young lads can deliver. Arteta and Edu have gone full Football Manager mode by hoarding the wunderkinds
Good price and even if it doesn't turn out well, it won't hurt as much
As per Edu's interview, he simply enquired the status of that transfer and wasn't a serious foray into that transfer
Well, all the best business leaders and generals are capable of changing their strategy when it doesn't pan out.
We were priced out of moves for Raphinha and Neto and I guess it's become apparent that clubs know those players are worth £50m+ to them and that's just not a fee we can afford (or want to afford).
So now we've had to adapt our strategy, hopefully it pans out. At least we had a Plan B, something Wenger and Emery never had
I'd rather this guy than Neto. Never been a fan
Looks like it's definitely on.
Waiting for the Ornstein / Fabrizio tap in.