Its bugging me big time sham .
He played ok he got injured and he lost his place to bellerin ,since then he's stunk the place out with his attitude and his play. He then moaned winged and forced a loan move so he could LEAVE Arsenal who pay him 70 k a week . Then he whined because we dudnt loan him to MUFC our competitors .And we should welcome him back? Fuck right off to him . He can rot in hell !
If he will be fit and professional, I don't know why Arsène should sack him. In my opinion, I'm much sure when he plays on the right instead of Chambers.
You are right about his words but his desire to be called from Deschamps was high. Probably now has understood what is the best choice for the final part of his career.
If he will not remain in the squad, I will not cry.
He was quite good for us before he got injured, tbf.
I wasn't at all impressed by his attitude when he lost his spot in the team, but it's that bit above that really took the biscuit. You're contracted to Arsenal and you actually publicly complain that you weren't allowed to move to Manchester United. Get to fuck.
He has categorically shown that he is completely and utterly unsuited to having a squad role at Arsenal.
Get rid asap and draw a line under the whole sorry chapter.
If bellerin had been injured last season after debuchy flounced off we would have been screwed . for the manager to put the interests of a players national ambitions just shows me the contempt he has for the fans .4
Looks like hes going on loan to the scum of galatasary , best place for the rat !
his agent offered him to Galatasaray. In my opinion, or Arsène will keep him in the squad to add experience or is useless to postpone his destiny and will sell him without the loan option.
Maxi we cant sell him because he earns 70 k a week and no one will pay wages like that for a 30 plus year old whose injury prone and hasnt played much for sometime and when he did sucked . Let me remind everyone this man said Publicly that Wenger had lied to him and had wanted to leave in the summer last season but forced the move in January by saying he had to leave Arsenal . Then when he left he moaned that we didnt lend him to MUFC . Call me what ever you want but i dont want that man anywhere near the club ! He should have been sent to train on his own and disposed of. BUT becase of his massive wage packet he comes crawling back . Why didnt he just cancel his contract and walk away if he hated being at Arsenal so much …you guessed it MONEY !He was stupidly given a 5 year contract at 70 k a week ! for a club that doeasnt like spending we sure piss money away on salaries !
Gutted, really wanted to get Debuchy on the back of the new home shirt…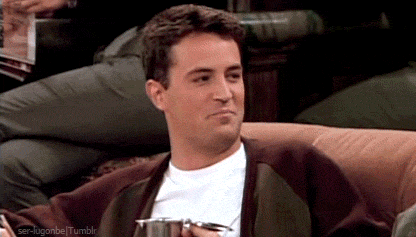 Lol I was wondering how many #2 Debuchy shirts they've sold so far.
Obviously sold out. Big sellers in Hong Kong ahead of his move to the Hong Kong League…
well goodbye Debuchy, you won't be missed
The same amount of his shirt number.
it was probably 2 of his family members
I'm imagining they sold one, which reminded everyone he was still at the club, then everyone went to panic stations, removed him from the website, then phoned up every club in Ligue 2.