For everything Scouse related, in the red half of Merseyside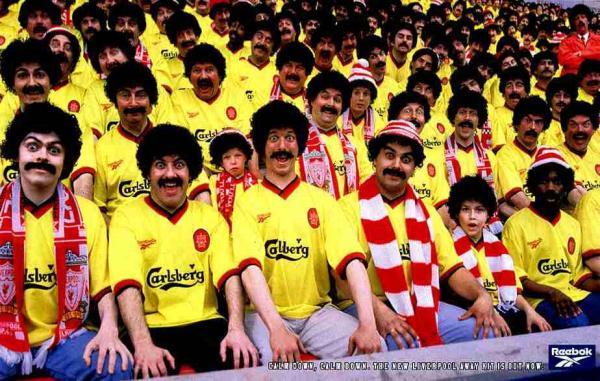 I read yesterday that Klopp wants to give Markovic another chance, as they lack wingers. Does someone know how he played in Turkey?
Think he got injured for a good part of the season tbh.
Jurgen Klopp tells Christian Benteke to leave Liverpool - and warns 5 others they won't play if they stay
Wenger should be doing the same. We have quite a few players who don't fit to war the shirt anymore.
IF he plays a single minute of Prem Football, he will take the record for longest gap between Premier League games!
They Karius broke his hand and will out for 8 to 10 weeks.
Jesus Liverpool look good.
Genuinely feeling quite nervous about this, especially without Koscielny and Ozil.
Jurgen refuses to speak to Sun journo. Says it's not because he's at Liverpool but because of something that will happen in the next few days/weeks.
Hmm.
:bellerin: Is he resigning?

You should be. They have the Arsenal game circled as a win. Playing energetic, they believe in Klopp, they definitely look like they are on the way up.
Arsenal will need some really big performances from players like Walcott and Ox to get something from the game. Let's hope that Cech plays out of this world.
Me or Klopp or both?:wilshere:
He is generally a nice guy so something must have happened.
WIFE CHEATS ON PREM ACE: Liverpool star Dejan Lovren forced out of Euro 2016 in bid to save his marriage after wife's affair.
That's why I guess. Seems like a bitch move from Klopp tbh loads of people seem to think he's making some grand moral stand on Hillsborough.
"I don't talk with the Sun anymore. I don't speak with the Sun anymore. It's not because I'm Liverpool now, it's because of a few things that will happen in the next few days or weeks…"
He made it quite clear it's not about Hillsborough. That being said, I fail to see the "dick move" in refusing to talk to a tabloid in general. A sewer rat carrying the bubonic plague has a moral highground on them.
I confirm, Sun on Sunday leaked the story about Dejan Lovren and his wife who has had a secret relationship with another man from Zagreb. They published a photo of them during, or after, a sex.
It's not a dick move at all. Hardly the players fault his wife is a cunt and this being in the public domain will do nothing but distract the player. The Sun is one of if not THE biggest scumbag papers that know no boundaries to which to get a story. I wish more managers would do the same.