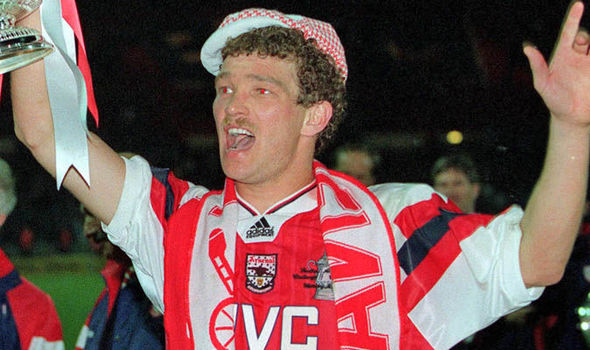 Have to say what a good sport he is in the following clip

Our second best Danish player.
I was there when Jensen scored but unfortunately QPR got three .
John "Faxe" Jensen is famous for his big personality in Denmark and does a lot of punditry as well.
He's actually basically the Danish Ray Parlour in Denmark which is quite funny.
anecdotes or it didn't happen
Does that make him the Danish Romford Pele?
Worthy of a mention in all time shite signings. Him and Jimmy Carter were big money signings that GG got wrong.
I was at several games when he didn't score.

Helder and Schwarz weren't much better either.
I don't what happened to Graham but he seemed to lose his touch in the transfer market after the great buys, when he first came here, like Bould, Winterburn, Dixon, Seaman, Smith, Wright, etc.
Jimmy the Jinx Carter
There's a name from the past
Yeah John Jensens time at Arsenal is a long standing joke in Denmark

gets referenced a lot when he's on tv
If only we signed one of the Laudrup brothers instead