Here's hoping 2017 is far better than 2016! It's been a good final day of the year so far. We may not have made it to the Netherlands this year to celebrate with all the family, but my in-laws are here and I've been listening to Top 2000 and made my first batch of oliebollen!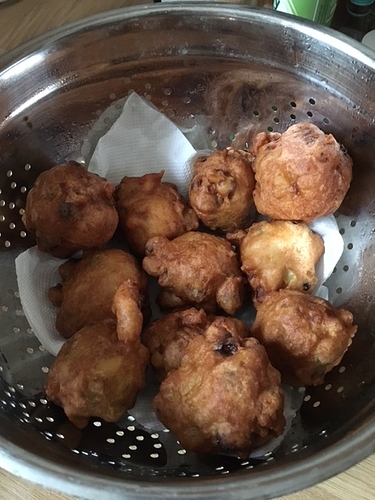 So delicious! Lekker!!!
2017 is looking good so far, we complete on our flat in January and I'm pregnant with my first, a little boy due in May! Here's hoping that 2017 is unkind to those teams above us and Arsenal can get their act together for the remainder of the season. I'll take the PL or CL- just something please!
Hope everyone has a fantastic evening and very happy new year!