Cringing at Salah trying not to lift the cup.

He's not the only one. There are plenty of players in this game who are dirty, cheating pricks. Or faux men as I refer to them.
Chelsea lose. Yay!
Liverpool win. Fuck!
Ah don't feel too bad for me. It's Eurovision tonight. One of my most favourite nights of the year.
And being the loser that I am, as it's being held in Turin, I've gone for Italian wine and pizza for dinner.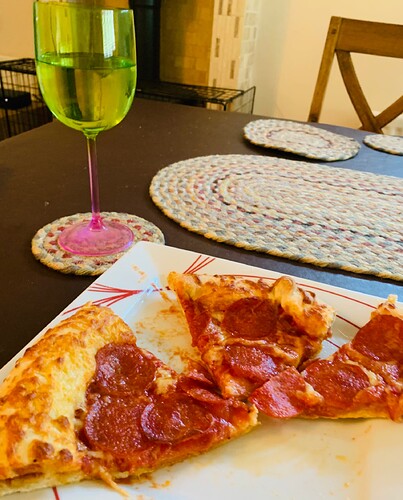 Cheers

Yes. We're second favourites to win. And Ukraine are only favourites because of the sympathy vote.
Yeah they'll probably win the thing with ease. Bit of a shame.
I went for Burger King.
Klopp has won Liverpool first FA Cup for 15 years, their first league title for 30 years and their first CL in like 13 years
He sure loves ending droughts
Impressive.

Scousers do act like Liverpool is its own special land to be fair
Can't we send him to Africa? Plenty of droughts there to overcome

You'll definitely get at least 1 like for that

Time to get my own back.
Lovely moment with Allan Clarke and Jones being paraded in front of the fans at HT, wasn't it

That was a quality goal to lose too tbh.
Shit cup final on the whole, I heard? Is that true?
Funny how these landmark finals tend to end up being shit. 100th fa cup final. 150th fa cup final, etc
Oh christ yeah it was poor. We seem to have been in more no shows than most.
Fuck I forgot about this.
How was the match?