Last out of the hat.
Away to Nottingham Forest. Not bad. Always nice to play our kit providers.
Didn't we face them in the FA Cup couple years ago and lost?
Lost 4-2.
As for the team we put out: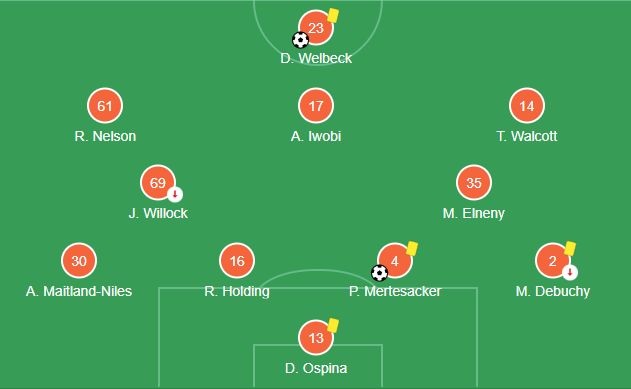 Lol.
Must've been one of Pers last starts?
Nottingham forest away in the cup… deja vu for Arsenal ??
Time to get revenge on Nottingham Farmers
Woo! Top draw that
#have you ever won a European Cup?#

Forest are poo, we'll beat em.
Everton are poo, we're not looking good here either!
Should scrap then full stop. Waste of time
Hey @Phoebica Calum is trying to kill small clubs yet again!
You wouldn't have been able to cope with the three replays against Leeds back in the early nineties then

Yeah it's rare that small clubs do get replays against the big teams, but when it happens it sets them up for a long time. Calum literally taking food from hungry mouths by wanting to ditch them

Tbf they get the replays by getting a draw, if that shit goes to penalties and they take the scalp the competition should be set up in a way that they're financially rewarded more for the progression in the cup.
It's an archaic system that could easily be improved and evolved.
I can remember as recently as 10 years ago the likes of Exeter and Burton Albion getting lucrative replays with Manchester United.
A lot of you won't remember this, but :


Dunn and Co 'F.A. Cup.1979 - YouTube
Which coincided with us winning it that year.