(A day late posting

)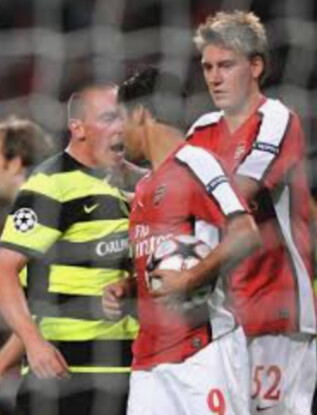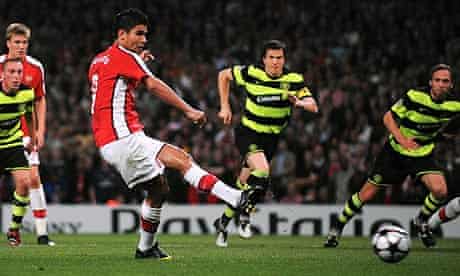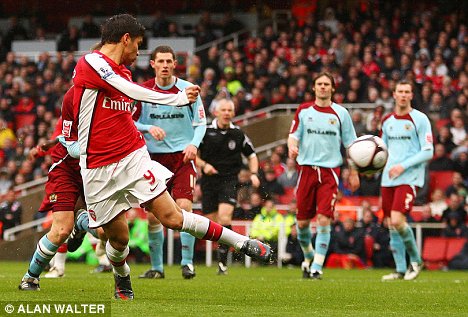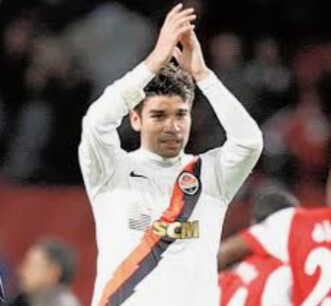 Loved his brace vs Everton. At that point I was convinced we had a lethal finisher in our team.
Game at Christmas time, live on setanta sports in the UK after they'd picked up some rights to show games. Remember it like it was yesterday. Fourteen fucking years ago


Scored a beauty up at Sheffield United in the cup not long before this

Sad to think that goal is getting var'd and probably taken away from us. Shame cuz var ruins all the spontaneity of an amazing moment like that.
I think he'd have been a decent bench option for us and someone we could rely on to get goals from the bench. I loved the guy but I do think people tend to romanticise about how good he was and could have been.
He came back from that injury and looked like the same player until the Celtic debacle which ruined him in England completely.
He scored goals and looked the same when he came back his confidence was shattered and then he just never looked like being someone worth holding onto so we moved him on and his post Arsenal career proved it was the right decision.
Just before the leg break he was starting to look incredible. He had such unnatural composure in front of goal, he was just an ice cold finisher. Understandably, having his leg kicked in two by that Birmingham shitpiece rather took that away.
I don't think any other club has had as many of their players ruined through them being kicked out of existance. Eduardo, Diaby, Wilshere and to an extent Ramsey and Reyes. Even Debuchy started well and went to shit after the Stoke thug did a number on him.
I do think that we overstate this… Most teams who played Leeds in the 70's had more players injured in one match than we've had over the years!
Before my time. I do know their dirtyness was legendary but different times. In the last 20 years I'd say we've been targeted the most. City have started to be targeted recently
Not only was we targeted but it seemed to be encouraged and celebrated by certain types in the media
Our great teams a few years couldn't or wouldn't take this. United and Chelsea sides never either.
Gotta be physical as well as skillful.
Exactly, and this was highlighted during our last game with City, I was amazed at the number of times we had players rolling on the floor…we've unfortunately cemented this pushover/soft reputation, and now even a skilled side like City can play physical and borderline thuggish against us and get away with it, while we're still arguing if this or that challenge warranted a yellow card.
Yep. Even the small Barcelona and Spain teams that were dominant had physical players with strength in them like Puyol/Ramos/Pique who are natural cunts.
Find me a gooner who wouldn't prefer to see Keown commit a bizarre physical assault on van Nistlerooy instead of seeing Gallas sit in the centre of the pitch crying. Neither are perfect responses to adversity, but one is much better than the other.
The bit I quoted above makes me think back to players like Lauren who would kick the shit out of players who gave his pal on the right Freddie too much aggro. That kind of blend of grit and skill is what you need, and also what I think most fans love to see.
Those great Wenger sides weren't dirty as a tactical approach, but if you took it to that level they'd be more than ready to match you blow for blow.
I'm not sure we ever had a more physical forward player than Bergkamp. Obviously that's not the first thing you think of him but he looked after himself comfortably on a football pitch.
I still remember him smashing Steve Lomas' nose with a filthy elbow away at West Ham. 7/8 year old me had a hard time wrapping my head around one of my idols, known particularly for his skill, also basically assaulting his opponent haha
He could have been a top level striker, he was one of the best finishers we've had at the club.
It was a disgrace that, when he came back from injury, a lot of the media turned on him in the CL game against Celtic because of the supposed dive he made, in a match that we had virtually already won.
The successful teams that Wenger had were built from players that were winners, who were physically and mentally tough.
Adams, Keown, Bould, Gilberto, Lauren, Bergkamp, Henry, Pires, Ljungberg, etc, all hated losing and that's why they won so much.
We were definitely held back by a lack of physicality in our team in Eduardo's years at the club. Going back even a few seasons before if you tried to kick our players you could be assured someone like Keown, Lauren, Vieira and those named above would be booting you into orbit.