He had a such a good game and all everyone will remember is him getting punked by Jesus in the end.

He's a really good player, shame he extended with Man Utd. If I was him I would bounce. Would've been a great fit at Madrid with Carvajal getting on.
Their fullbacks did good jobs today tbh. Martinelli was lively but thought AWB looked pretty assured in the 1-on-1s.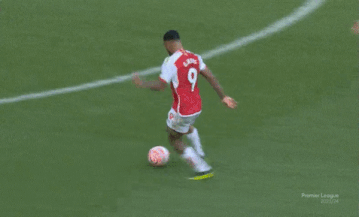 sent him sliding back into the womb
Legend has it he's still sliding
he slid alongside the bus on the way back
Definitely needs one of those clever 5 min long edits where he's continuously sliding along off the pitch, out of the stadium and past various famous landmarks around the world… perhaps accompanied by some Mongolian throat singing, with a techno beat.
Press F in the chat to pay respect. Man had his career ended on live television, that's rough.
This is the exact meme music I had in my head for something like this


This is the first thing I've seen after waking up


Made my 4:30am dump even more enjoyable tbh.
That music has been stuck in my head all morning now

Just popping in for my daily view.
Northern opposition fans are the best value when they lose. The jovial facade of "banter" disappears and you see the seething, inadequate mess underneath