A plane carrying 81 people, including a top Brazilian football team, has crashed on its approach to the city of Medellin in Colombia.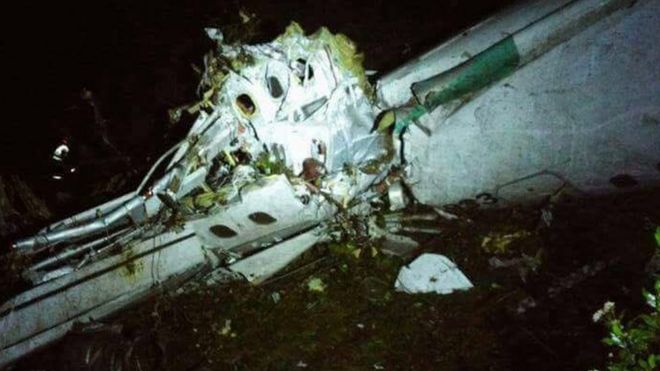 Police say five people survived the crash but the rest of those on board died.
The chartered aircraft, flying from Brazil via Bolivia, was carrying members of the Chapecoense team.
The team was due to play in the final of the Copa Sudamericana, against Medellin team Atletico Nacional.
The first leg of the final of the cup, South America's second most important club competition, was scheduled for Wednesday, but has now been suspended.
The match was seen as the biggest in the history of the relatively small club, which entered Brazil's top division for the first time in 2014.
The South American Football Confederation (Conmebol) said it was suspending "all activities".
Ffs, awful news…