Brentford - Arsenal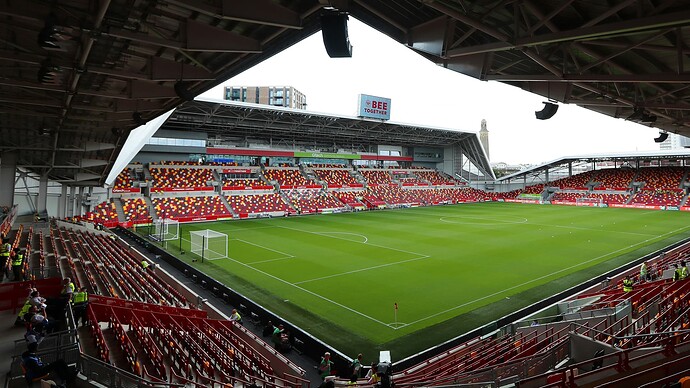 Gtech Community Stadium

Saturday 2023-11-25T17:30:00Z


Premier League

TNT Sports
Result
Brentford win
Draw
Arsenal win
Hopefully no injuries on internationals and Jesus and Odegaard healthy.
Hard fought game but Brentford 1-2 Arsenal.
Arteta to complete the goalkeeping trolling by giving Karl Hein his first PL start.
Was thinking this one would be on sky considering the KO time but glad to see it's tnt. Means we don't have to put up with Neville and carragher joining in with hey Jude if they beat us.
Doesn't that just mean we get Michael Owen who will do the same?
Yeah we were originally 12.30 and Man City v Liverpool was the evening game, but police requested the City game be an earlier time slot, so they were swapped.
Can't wait for this game

They usually have Keown on our games in Europe, let's see if they get him on for this one.
Fuckers. We only get the late starts on TV here.
Btw, with Brazil's match on Wednesday(and then a long trip back to London) and us playing on Saturday, I presume Gabriel, Gabby and Gabi might not make for this, right?
Sure they will. They're not flying Ryanair or some such sardine can. Long flight, yes, but only a three-hour time zone change. No biggie.
They did this last international break and all played vs Chelsea. Why would this one be any different ?
https://twitter.com/footballontnt/status/1727632147010257346
A nice kick-about with the boys, get it?
Is Raya eligible for this since he is on loan from Brentford
No. Loan players can't play against parent clubs in the PL.
I think Aaron Ramsdale will start in goal for The Arsenal because David Raya cannot be the goal keeper of The Arsenal in this game because he is loaned from Brentford.
And that is not allowed.
It will be a very difficult game for Arsenal, need to start fast and score few early goals otherwise they will be all over us.
Can see Karl Hein starting
Worried about this one. Hard fought draw.