Bought the film to keep for a tenner on apple tv.
4K quality aswell. Looking forward to watching it tomorrow

Can't see any sign of it in Aus.
Would happily pay.
Love that he refers to him as "Boss" throughout. Old school respect from Wrighty there.
Is that the name of Wrighty's school teacher?
I'm not feeling particularly emotionally fragile today, but even so, I still don't think I can take the raw emotion of that legendary clip.
Do his desert island disc interview on it .
Bet Wrighty picks out some decent tunes as well. I'll see if it's available on the BBC Sounds app
Who the fuck is Mikel Arteta to hold talks with Arsene Wenger?
Where is Vinai?
Just leave him to his FIFA stuff, why bother him. United have been trying to make this romantic stuff stick and get nowhere.
Scenes when it's to replace Arteta. The heel turn would be incredible
You mean the spew factor.
Wenger high-fiving his own mural on the way in at training

This goes entirely against the youth policy.
No issue with him back…
Should be made an non executive director
Arsene coming back will be like getting back together with a 9/10 ex. Will be all roses in the initial stages, but you'll slowly start to remember why you actually split up in the first place.
Need someone who's not as toothless as Mikel to make this gesture tbh.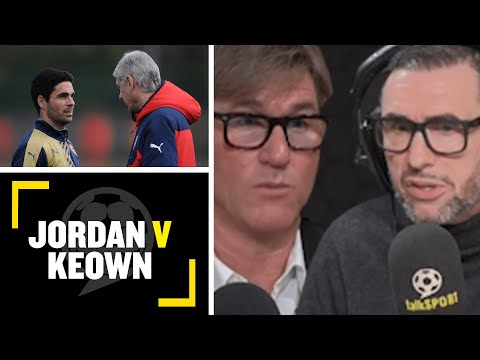 Really interesting information from Martin here. He said that Arsenal whitewashed Wenger when he left because psychologists said it put pressure on current players.
Martin looked agitated with Simon's constant nagging btw, he kept looking up, wonder if he was checking to see how much time he has has left with him.