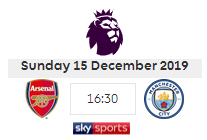 Arsenal win
Draw
Manchester City win
This ain't going to be pretty.
0-5 plus Arteta as manager, so 0-15 on aggregate.
Great, more northern Blues absolutely trouncing southern Reds

But seriously, imagine if we won this

The game tonight doesn't have much relevance vs on Sunday imo because the shape and teams will be different.
But the performances have been consistently timid, and if we do that we will be annihilated. This will be a tough watch.
Everything about me thinks we are going to get fucked.
But my heart , Ljungberg manager, auba pepe martinelli countering against their weak defence.
My heart makes me want to believe.
Going to say City 4-1 in this one, feel they can be got at defensively but we aren't good enough. Offensively City are still flying so they'll make a mockery of our defence.
When we win this I feel like Mikel should give Freddie his hair as an act of humility.
Draw. Slow start and go a goal down but a wasteful City give us a few chances.
Defensive lapse again gets us a 1 1 draw.
How is it fair that we have to play this game?
We will lose by 3 goals or more.
We're just not ready for this game yet.
Our defending as a team is so poor…shudder to think what City are going to do to us.
blood bath… can we play with 2 keepers?
I like your stats did you do the ones for Labour before the general election?
8 nil to the Arsenal
Ozil with all 8 goals .
As if we'd keep a clean sheet.
You ain't wrong there Stroller.
I fear a drubbing…
That little bastard Stirling will rip through our defence like there's no tomorrow.
Sad times .
i am going for a 6-0 like @shamrockgooner goes for…just a shame that it wont be us with the goals

This is going to be ugly. I fear all the confidence we gained from the last game will be lost after this one. I just hope we can lose with some dignity and not get walloped. Really not looking forward to this.
Rumours Pepe misses out, still recovering from Cresswell's tackle.