Very biased but I think this works: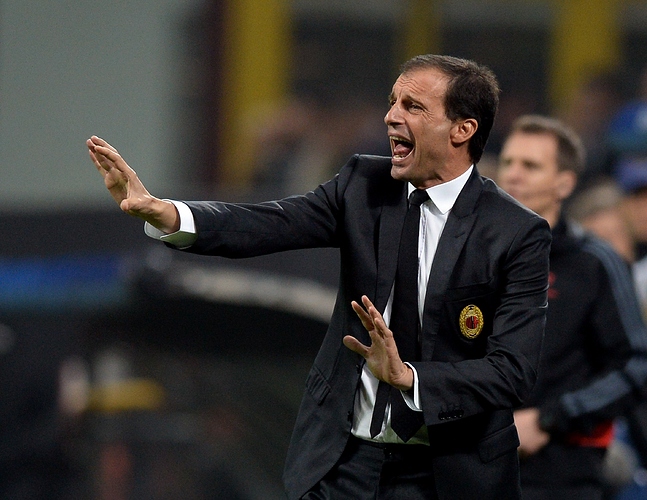 https://icdn.sempremilan.com/wp-content/uploads/2019/10/AC-Milan-v-FC-Barcelona-UEFA-Champions-League-1569939934.jpg
Like @Electrifying said
Your modern badge just doesn't lend itself well to being a feature on a tailored suit. In fact those shirts with tiny collars look shit also. And actually, the suit jackets look more like heavy overcoat construction (yes laca has an actual overcoat on) than a suit jacket, strange, it's a weird look all told.