Thanks for the goal at Stamford Bridge in the 5-3 win but not much else. Garbage player.
When is Benayoun back in training?
i dunno why i kinda liked this guy…he was crap at football but he just seemed (to me anyway) just a good jolly and decent bloke.
when I read that back in the day it really hurt my heart, I was with santos all the way
Swapping shirts with RvC at half time at the Swamp?
Nothing player
The levels of nonsense that seeped into this club over the years has been ridiculous. Epitomised by this incident.
Worst player not named William to play for the club. The rvp shirt swap was fucking unacceptable
I thought he was class going forward, just a shame he was completely out od shape and overweight.
Runs a restaurant in Brazil now. Some pretty bad reviews can be found online. Som very funny ones too.
Arsenal have had shit players worse than Santos but he and Willian piss me off the most. Santos tried ingratiate himself to the fans by eating fish and chips when he should have tried being an actual football player.
Lol I think he just wanted some fish and chips mate. Not like he called the Sun to take his picture there.
He really was but was just out of shape. Reckon he'd have been a top player if we got him doing enough treadmill work
Looks like an arranged interview not him being papped by The Sun lol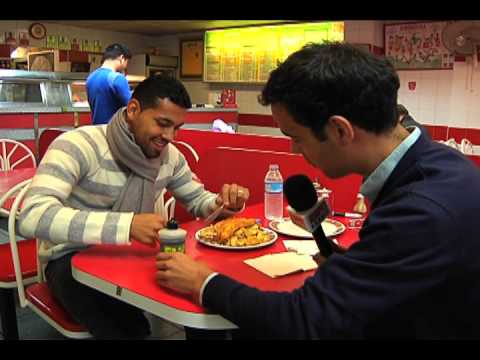 Fair enough

Top players are remembered with trophies in their hands.
Santos will be remembered with an ex Arsenal striker's shirt in his hands.
Ffs, a two month old post, I really must start to pay more attention.
Makes me look like such a petty bitch hahah
Good on you for replying graciously instead of telling me I'm so three thousand and late
He's opened a restaurant back in Brazil. Awful reviews, probably because of his Arsenal history.