His marking was poor there too.
Get this piece of shit off our books NOW
That picture quality was so bad I genuinely thought I was watching Mustafi highlights
And people questioned why we spend 50m for Benjamin. lelelelelee Flopliba showing why he is a massive fraud and a flop. cause he is shit and a flop.
Edu's already got Marseille on speed dial. We're actually going to pay them a fee just to grease the deal.
Add a 'Fuck Out' on his thread title right now mods.
Everything was wrong. His body, positioning, marking
Rendered him totally useless in that position. You can see for all the good in him he's very raw at this level. I think the loans will do him the world of good.
He's young and bound to make mistakes, i'm glad he's making them elsewhere, part of the learning curve.
If that happened whilst he was playing for us, some fans would be frothing at the mouth
I wonder if they mixed up Ben and Gabriel. Their stats make way more sense if they flipped.
I was gunna say, White winning more aerials than Gabriel? Possible, but only if White attempted a lot more…
It's accurate but doesn't show the full picture. Ben has attempted more but Gabriel has a higher win %
Can't say for sure, but I guess the oppositon targets White more when they make their long balls than Gabriel. I would do that, not that I'm daying White is weak in the air, but Gabriel is surely stronger.
Seeing people shitting on Saliba again for Marseille's latest loss in EL which essentially knocks them out of the competition.
Anyone actually watched the game?
You think we need to watch the match to form an opinion?
Ridiculous. I'll just pull one or two stats that confirm my suspicions and post a 10,000 essay on why he's the next Nesta/Ramos regen.
Interesting looking at those shapes.
Gabriel and White both win at 5/9 of the different stats. Saliba stands out as a passer and ball recoveries, but the boys we have atm posting some solid numbers in a much tougher league.
Think Saliba could add a lot to us if he comes back, and I hope he still does, but he doesn't waltz into the team.
5 days ago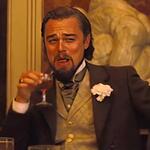 —————
3-0 goal
https://streamja.com/yNPXp
Man Babel is only 34. How young was he when he fell out of limelight?