YESS
What an amazing talent we've got on our hands - At least Raul got something right
Can't wait until Lord Mikel makes him PL Player of the 22/23 season
He HAS to be included surely. We need him.
Well done to Saliba

Gabriel, White, and, Saliba. Three into two won't go.
Will Arteta give Saliba and company any assurances that he'll see enough first team football? Unlikely and I think Saliba's numerous suitors will make it known that he'd be first choice.
Ekrem Konur… okie doke. I think we can chalk this up to "he knows nothing"; however, it isn't unreasonable to question whether we will ever see big Willy playing for us.
On the other hand, while we have a settled first 2 central defenders, we have nothing behind them tbf, so bringing Saliba back as 3rd defender in a year where we have Europe to contend with seems smart… do we have any other young up and coming central defenders or anyone else I am forgetting? (not Holding obviously)
This is my guess as well given how this has come to pass, but if we can convince him to stay, we should imho.
If he was left footed he'd be starting over Gab next season, no doubt
Issue is White won't be dropped at the RCB spot but Saliba has a much higher ceiling that he does
I think the whole left footed CB thing is dumb anyway lol
If given a genuine shot it wouldn't at all surprise me if he displaced Gabriel within a few seasons
A Pep "pure football" trait lol.
Reason why he collects all the CBs
Is it a given you can't play out more effectively with a right footer at LCB? I guess Arteta has the data and results to see it make some difference
Who'd be more effective at LCB Saliba or left footed Mari
With European football and the injuries we get, absolutely.
Every other PL club with European football that I can think of has at least 3 strong CBs with more as backup. Holding is weaker than the alternatives and we also don't have that 4th CB as backup atm
I'll be bitterly disappointed if we don't retain Saliba after his accomplishments whilst being in France.
It just seems natural that he comes back into the squad after this season's success.
Pablo Mari said he wants to stay in Italy anyway and that leaves us with 3 CB's. We're seeing what it looks like without having your first choice backline, in a season challenging domestically. Imagine the pressures of European football on top?
Fortunately, the only rumours around have been for midfielders, strikers and Scotland's best LB. The CB talk has died down at least, so maybe that's an indication we keep Willy in our hands?
Just remembered people actually wanted this kid playing struggleball with shitty Newcastle smh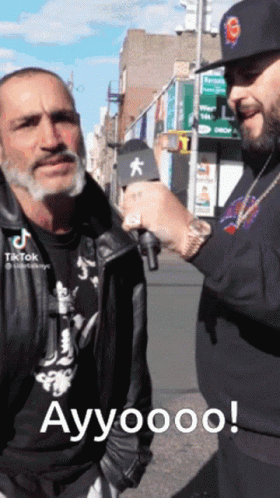 He wasnt ready for the PL guys cmon. I know we have no CBs and are struggling in defense at the business end of the season but he needs more time before he can play in the big bad PL. Nuno on the other hand is a complete PL player clearly, and I fully expect him to lead the defense to consecutive clean sheets to close the season really big brain move to rate Nuno to play important minutes but exclude Saliba


I have no idea how he will do in the PL but based on good stories from France you would hope he'd come in next season.
Really struggle to understand why we paid 30m for him not to play for us.
Do we know if he can cover at full back also?
Tomi's versatility is great so another in the fold like that would be great. Don't want to see Tavares start in a big match for us anytime soon.
The decision to loan him was based on the notion that he needed to play every week and a loan would be best for his development.
Saliba played nearly 4600 minutes this year, it was great for him. CBs not named White and Gabriel got like 1500 minutes total at Arsenal this season.
Shouldn't Nuno and Lokonga also needed a loan to get minutes to grow, if Saliba needed it?
It was pretty BS for me that these 2 players needed a loan as well but they had a chance to play for the club for the whole season, and Saliba was "determined" as "not good enough" without playing one single minute of competitive football for us.
Biggest game of pretty much the last 6 years tonight and we're still obsessed with this lad. Jesus
I don't think there is any evidence that Saliba was determined to be not good enough. They clearly weren't comfortable relying on him to be the starting RCB for the entire year but that's not the same as being not good enough for the league. The other big thing about him is that he never actually played an entire season of first team men's football (before this year). That's the kind of player that really badly needs to be on loan.
With Nuno and Sambi, the team badly needed cover at LB and DM so its not surprising to me that they weren't sent on loan immediately. Both of them probably could benefit from a loan though.