What the fuck is a snow moon Steve you cunt?
12 degrees lovely clear blue skies and sunny. Actually so nice to see the sun again

my flat is so bright haha

My weather app says sunset at 19:50 tonight you truly love to see it!
That's why I love summer in Denmark.
I was in Skagen last June, which is the most northerly point of Denmark and we were sitting outside drinking watching the sun set at 10:45. Absolutely amazing.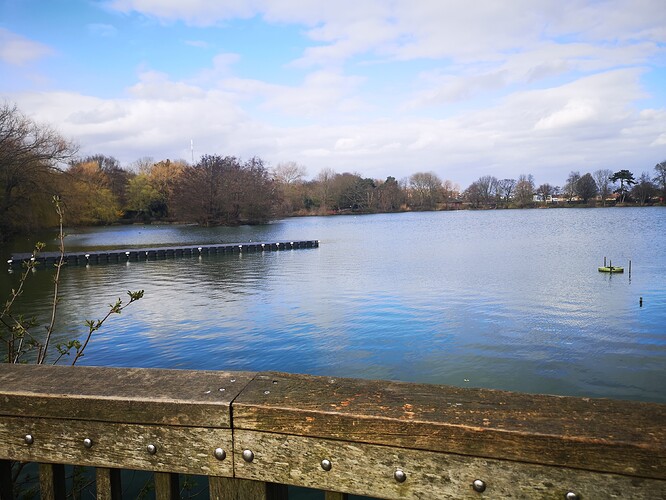 Took this picture when I was on a date last weekend at South Norwood Lake & Grounds (in London) it was breezy but bright and the weather started warming up from then. It's also much sunnier today in comparison… But I'm loving these brighter days which make walking around water/greenery more enjoyable and there wasn't a cloud in the sky, in my area today.
Always a mood booster for me

Can't believe you're cheating on all of OA
Is it gonna snow at Easter in the UK?
Unimaginable
Aaaaaaaaannnnddd you made me look at the weather app.
You've made me sad, why is it 8 degrees on Friday.
Stupid weather.
I'm going to make you jealous now. My app says it's going to be 10 on Friday where I am, with a nice sun. Double digits

The beauty of working from home is that I can take a break in the afternoon and enjoy the sun and get back to my work a bit later on when the suns down.
Yet Rishi and his mates think we're all desperate to get back to full time office work lol
Haha double digits, I'm sorry but that made me laugh.
Go on then, make it worse.
It was meant to be hot today and sunny, but all i got was wind and overcast, didnt see the sun once.
i bet everyone else had sun.
indeed.

Haha nah no sun here either. Though my app kept telling it was bright sunshine when it clearly wasn't. It wasn't cold though, was pretty humid when I went out.
Into the 2nd month of Autumn and we're getting these 30 degree days over Easter, absolutely beautiful especially when you live 450 metres from the water.