Sunday 6th December
16.30 GMT
Matchday something or other
Sky Sports
The time is upon us. The resurrection begins. The almighty phoenix that is Arsenal rising from the footballing ashes.
We make that lonely walk up the Seven Sister's Road. Even lonelier this year. A horrible year. A yearlong sentence that needs punctuation. An exclamation mark. Arsenal to win at Spurs.
Two dates for your diaries, ladies and gents. Two dates that should never be forgotten. Dates that should be marked indelibly, imprinted on the forefronts of our minds.
3rd May 1971
25th April 2004
Halcyon days. Epic dates. Winning the league at a ground that breeds failure more than success. Achieving the impossible. Proving that impossible is nothing.
If you wanted more reasons why we should win and will win at the Toilet Bowl Stadium, I'll give you two words. Clive Allen. The man with a first name for a surname.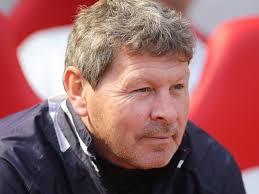 Look at his stupid little face. This being should not be allowed the joy of a Rottenham win over Arsenal.
Sunday is a new dawn. It all starts here. We're red n white. We're dynamite. We're Arsenal.
Result?
Spurs win
Draw
Arsenal win