Online Arsenal search queries so far: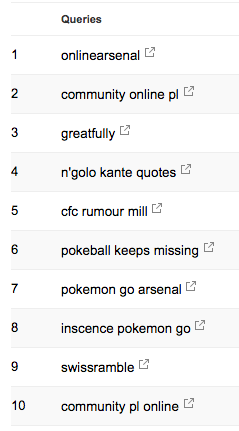 C'mon OA let's get "Happy Dragon" trending in the search.
@Electrifying http://www.theladbible.com/technology/weird-theres-a-magikarp-getting-gobby-on-the-internet-20160803

No idea where to put this, so i'll just post it here:
I guess that's of interest for @Calum @Mysty and @Cristo (probably forgetting someone)
Me? Haha I've never found her good looking at all! Must be thinking of someone else
Yeah you forgot the main man who loves her the most @Gio

Ah, yea right. I should make a note.
Damn it… Gio hasn't been around a lot lately. Knew Cristo was a fan though.
Played FIFA as Arsenal against Barca.
Ozil with a hat trick - ALL HEADERS.
Proud.
Yeah sorry @PPB just so busy all the time and tbh I'm bored of football lately. Milan is a fucking embarrassment and the euros were a snooze fest. Manutd or Chelsea are gonna win the league and I can't fucking stand that anymore.
Finally earned a "Nice Post" badge! Lately I've had 3 or 4 other posts that were mostly 1 like away from earning this badge and then I never got anymore likes from these posts, typical

But finally got the magic 10 likes for one post at last. It's a momemtus day on OA.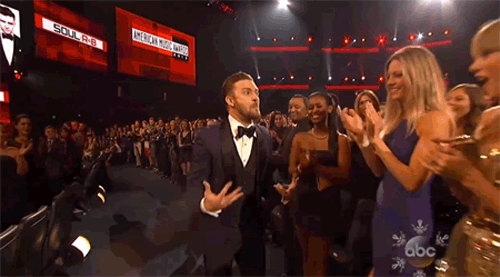 keep up at the back. I've got three

Pretty sure when @Electrifying finds time to spam this place with gifs he'll be up there too in no time
A part of me misses that guy.