Adams, Thomas, Rocastle Merson Quinn, was a good batch for us.
Fucking hell man will we ever see such a great 10 year period like that ever again
Ronaldo was strong as anything if Shearer and RVN are a 10 for physicality then he should be too lol
Weah was rated very highly huh.
Shearer was a great striker but I think Batistuta was better btw.
Any other thoughts on who was better,
Fantastic Wrighty being on the list with names like this.
He really wasn't playing with the caliber of teams that some of these players were.
It's a tremendous accolade when you think of being a late starter.
I'd say Batistuta but I've never liked Shearer on a personal level he always came across as a snidey fuck, but no doubt he was a great striker.
If you go 10 years earlier I would have said Gary Lineker was better than Shearer.
I don't think he was technically Lineker
I'd have Wrighty and Ian Rush as better players than him myself.
As for Shearer it was such a dumb move turning down United for Newcastle.
Madness from Shearer. Im sure Sheringham didn't mind getting the spot instead though.
I think I could honestly spend hours looking at that and nit picking at individual scores. Very good find/piece of work.
"Stadium Presence"
How delightfully intangible

He was past his best but had won the Balon d'Or and had been part of the great AC Milan team.
Before that he was at Monaco and said that Wenger was the biggest influence on his career.
They were great strikers, who both won a League title.
Their playing style was similar, they were both physically strong players who would win you games through their determination.
I think Shearer played more games but their goal scoring records are similar as well.
Although I'm glad he went to Newcastle, like @Stroller said, he would have won a lot more if he'd gone to Man U and would have been considered better than Batistuta if he had done.
Such a strong team over the years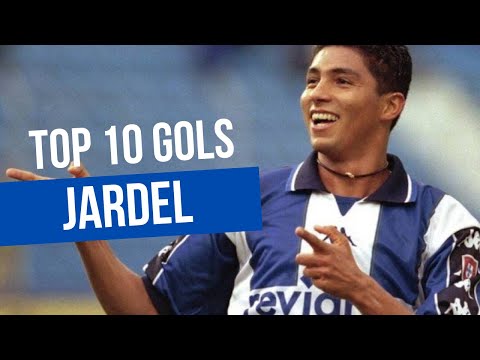 Completely forgot about this guy,had an insane record for Porto and Sporting scoring more goals than games played, but crap everywhere else he played, hardly played for Brazil either.


Those 90's nets too. I miss them.
Quality dutch side that really should have won WC1998 or EURO2000