Everton have 2 home games coming up, if they get 4 points they're probably laughing.
@Stroller it looks like Brighton will come top half, do you give Potter any credit for that ?
Good start. Good end. Poor middle of season. 11 wins minus 4 goal difference.
It's a glass half full. Till he moves on we won't really know how good he really is.
Be interesting if someone goes for him in the summer. Leicester maybe.
City running up that goal difference
Did Sterling not get the KDB goals only memo?
That kit makes KDB look a bit chunky
Sterling has been sloppy as hell in front of goal
Hmm interesting.
I'd still rate Rodgers higher than Potter but Rodgers has had a god awful season. He's bought himself some time with that FA Cup win but surely Leicester are looking for Europa League qualification next season. They might give Rodgers the axe by the World Cup if Leicester aren't in the top 8.
Fair and well balanced post strolls

Vieira's Palace is the only team below the top 7 that has a positive GD lol. This League…
Was almost 5 goals with his weaker foot for KDB
Man is ridiculous
Of course the Athletic and Twitter are all over it. Just what you want in a relegation battle.
Trying to stay in the prem not win a noble prize. Dickhead nerd move.
Something else to put in Bielsa bucket.
4 days later…not looking good for relegation favorites Southampton. Leeds will win their last two games 7-nil and stay up based on goals scored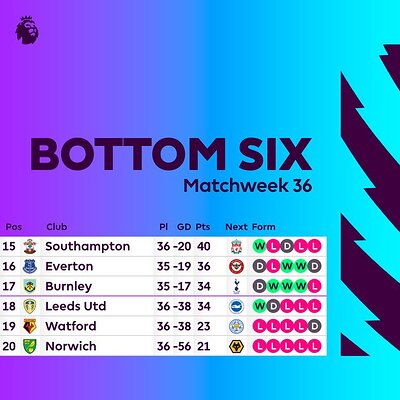 Look at the state of Norwich and Watford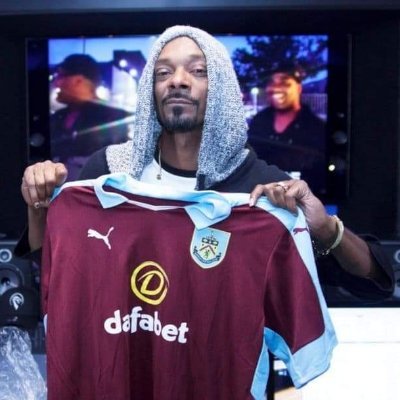 There's no way spuds lose to Burnley.
It's impossible.
They already did this season.
They followed up their win against City at Emptyhad with an L at Burnley.
That's where the famous Conte post match interview came.
All Burnley have to do is be Burnley. Do what they did to us in January. Sit back and try to get a point.