Better insights than Michael Owen's
She really thought she did something with this video.
Ffs

Not to laugh at anyone's misfortune but the balls on the seller trying to pass this off as PS5 controller is just to much


.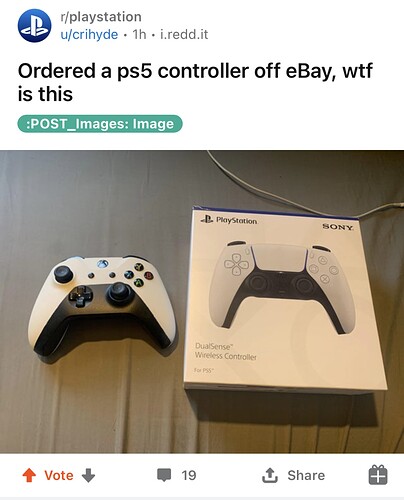 Looks like a Samoyed, you love to see it.
They're an awesome breed. We used to have a Keeshond which is a similar natured dog and also part of the Spitz family, big fluffy coat but it's German Shepard coloured.
I'm also a big fan of nonplussed cats so this picture does a lot for me.