Saw this thread and make me think of the talent teams like Parma and Lazio had in the late 90s.
I dunno about that, I've not seen any player in my life who has a combination of abilities like Messi. Basically the only thing the guy isn't one of the best at in the world is heading lol. An "incomparable combination of abilities" is almost the perfect summation of Messi in my opinion.
But fair enough, the addition of this sentence definitely helps me make sense of your initial post. I can totally see where you're coming from now

Yeah I think Messi (and Ronaldo) would have to have a category of their own, with probably only someone like Maradonna from previous generations in there. That's not to take away from any of the greats, but more a testament to how good these players have been and the combination of skill sets is unique and not seen in any other player currently or previously.
I love Totti. I think he was an unbelievable player, with incredible gifts. But Messi was a more incomparable combination of abilities.
Messi has near unparalleled passing, is one of the greatest dribblers ever, one of the greatest set piece takers, one of the greatest creators, extremely versatile.
Messi can play #10, #9, as a winger, an inside forward. He can drop deep. Etc etc.
Messi has an unparalleled combination of abilities in the history of this sport. Unlike anybody ever.
R9 for example was the fastest player with the ball I'd ever seen, ridiculous dribbler, insane finisher, amazing pressing, amazing at dropping deep but even Messi has him beat in terms of sheer ability to combine so much into one player.
I think with how totti sets entire plays up, his passing is better, in terms of tactically intelligent passing. Maybe messi overall is marginally more accurate / consistent with his passing but I don't see him set entire games up how totti did, especially with how totti was continually surrounded by players far far below his level, whereas for the height of his career messi was in one of the best teams in the world, well drilled and perfectly organised.
Everything else you're right on though yeah. I just think totti is a much more unique player, even if messi is unquestionably better than him.
I don't think I've heard about this guy before. Apparently both R9 and Van Nistelrooy have named him as their best/favourite strike parter.
Villa fans still cry about him because of his leg break that ended his career, just a few months after he joined them (33 at the time). A special talent obviously managing to impress them so much after playing only a few games.
Insane compilation tbh, brilliant technique, a true artist.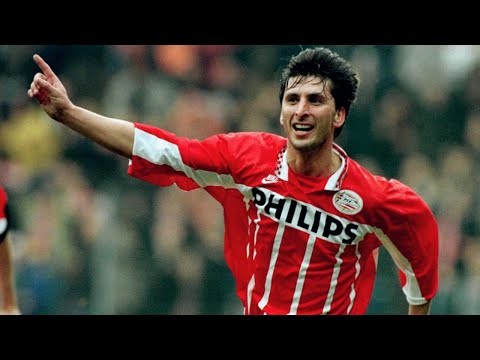 Damn, looks like an absolute ace of a striker.
Interesting bit here haha
In late 1997, Nilis scored thrice in three games over a fifteen-day period, all against Shay Given; with a goal at Newcastle United in the [1997–98 UEFA Champions League group stage coming in between goals for Belgium against the Republic of Ireland
This is a cool clip showing him combining with a young Van Nisltelrooy, against Bayern… Strong Bayern team around 99. A top top player.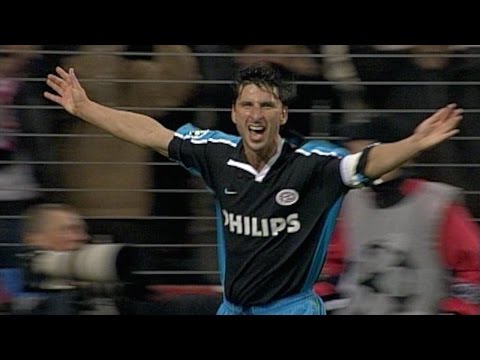 Scored only one goal in the league for Villa, but damn that was some goal, a piece of art, probably one of the goals of the season. Also against a very strong Chelsea team. Bergkamp's first touch… You don't see these nowadays.
Absolute shame he wasn't able to show more in the Premier league, at least for one season.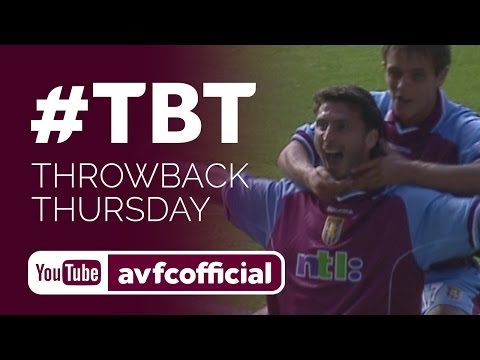 Modern day strikers are boring.
Even Auba is comparatively a boring striker.