The 502 Bad Gateway error is an HTTP status code that means that one server on the internet received an invalid response from another server.

502 Bad Gateway errors are completely independent of your particular setup, meaning that you could see one in any browser, on any operating system, and on any device.
The hell did you do Jacob?!
Try this next time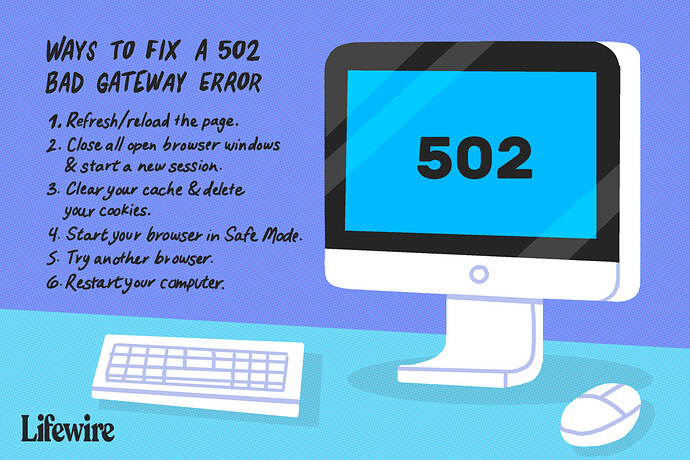 Aubameyang should play through the middle