DON RAUL SIGNING HIS MATES SIUUUUUUUU
Looks kinda like a left footed Mertesacker from the videos I've seen.
Please don't let this be another Paulista
I agree with the reservations.
It looks like we're relying on Edu's expertise of the market on this one. It a good test to see if we have someone with an eye for talent in an important role
I thought it was genius, can't get it out of my head now. Spent nearly an hour yesterday trying to look up Pedro Mardi

surprised @Phoebica didn't know what it means, that and "banjot" are like the most known Indian words.
Talent evaluation is the responsibility of Edu, and he if though Mari was a dud or not good enough we wouldn't be signing him
I got the joke, given where I grew up and who I grew up with. Looking at who liked it, I was surprised to see @Cristo get the joke haha
There was a good article from Tim Vickery @ ESPN on his performances with Flamengo:
The midfield duo, Gerson and Willian Arao, offer hard work, talent and versatility. And the attacking approach is made possible by the high defensive line, commanded by the Spanish centre-back Pablo Mari.

The 26-year-old was signed from Manchester City, who had parked him on loan at Deportivo La Coruna.

Given City's defensive problems this year, they could have made a mistake letting him go, because he has been a vital part of the Jorge Jesus jigsaw. Without his capacity to play in and organize a high line, the team would be stretched out and vulnerable, with a gaping hole in front of the defence.

The steadiness of the Spaniard allows the two veteran full-backs, Rafinha and Filipe Luis, to spend more time in the opponent's half than in their own, constructing the play from the back.
Seems like the type of player Arteta would like in his system. Haven't seen him play myself but intrigued with the ability he could offer. Left footed aswell.
Also a sight for sore eyes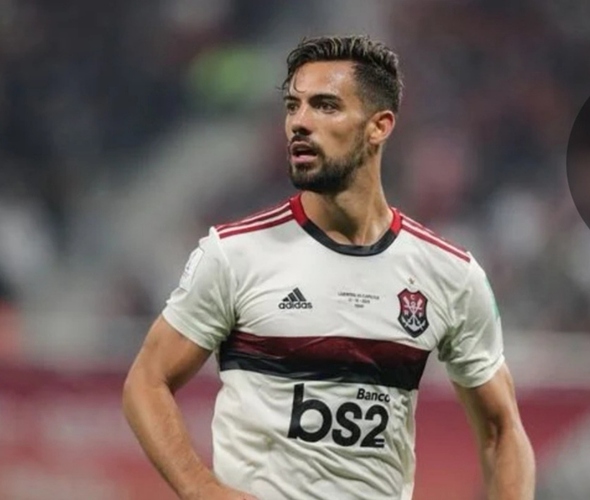 Thoughts @Phoebica
Is he handsome enough to make the grade?
Bellerin to lose his throne @Phoebica?

Will go with Vickery. The man who can't be bought by the fraudulent Athletic.
I would

He's nice, but he'd have to find a cure for cancer before that ever happens
Very happy with this signing. Has been following since his early teens. Exceptionel talent. Siu.
I'm not sure I get it lol
They like him so much he's said to spend the money on him as they won't get a better player haha
Also SSN have just read twitter
A Flamengo fan is advocating selling Mari for say 10m and use 5m next season to buy him back.
Like Shaktar did with Dmytro Chyhrynskyi, sold for 25meuros and bought back for 15