@SRCJJ on a train to Woolwich, what you saying fam?

That's all folks. Nominations are complete! Once again, thanks very much to those who took the time to send me their nominations in, as I know it's not an easy thing to do. We received 20 sets of nominations in the end!

I will have some fun now trawling through all the selections and eventually sort out the final shortlist for all the awards

I'll probably put up the polls sometime Saturday evening, so be sure to keep a close eye out and see if you've made it into any of the up coming awards.
I was long gone haha. Exhausted wasn't the word I had the longest day ever yesterday I'm glad I was in bed before midnight.
The polls are now open! Polls will remain open until Friday 21st December 9:30pm . So you have six days to cast your vote for each award.
Votes are annoymous! Have fun

And special thanks to my old buddy @Bl1nk for making the award logos for each award.
And after all that work, time to kick back and relaaaax.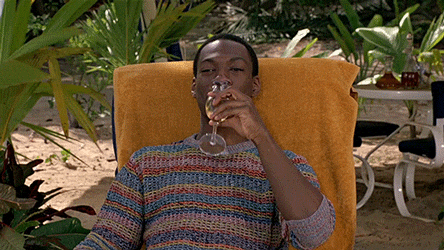 So we're now at the half way stage of the voting. So far we've received some really solid amount of overall votes in the awards which is great to see

You have three days of voting remaining, so make sure to cast your votes in all of them. Several awards are literally seperated by a vote, so further votes can really make all the difference

Links to the polls are located below:
OA Moment of the Year 2018
Poster of the Year 2018
Personality of the Year 2018
Combative member of the Year 2018
The Get a Room Award 2018
Post of the Year 2018
Workhorse Award 2018
Thread of the Year 2018
Incoming mass tagging spam. Apologies if you've already voted.
@AbouCuellar @A.F @ArcticArsenal @BigWeng_4LYFE @arsenescoatmaker @AW49 @ArsenalRDABest @Arsenalpredators @Aussiegooner @Burgundy @Bl1nk @BergkampsLoveChild @Br1t1shB33f @Calum @CunningLinguist @Craigie @Castiel @Cristo @Daniel14 @DavidHillier @Darkseid @Dr_Strangepass @DutchGooner @ekr @Electrifying @Enrique.Shockwave @Feche @GC-Maniac @GeorgieGraham89 @Gio @giner @Gladiator @Great-White-Gooner @GunnerGirl @Gunnerpr @Forever @Artactics @InvincibleDB10 @JakeyBoy @jmb27 @JohnnyH @jonboylondon @Josh @Jules @Kaner @k1tsun3 @Leper @LFS-forward @Lister86 @ljungbergkamp @LordBendtner @Maverick79 @Midfield_Maestro @mhappy @MilesDavis @MO_OA49 @morrisc311 @NeedCoffee @oompa @Ocke @Optikal @Phoebica @Pfooty @PPB @Persona @Powderfinger @ryaninho @RockyMaivia @ronniec @Robin_L @shamrockgooner @SDGooner @sevchenko @Shill @Sol @SRCJJ @Stroller @sunny310c @SwissGooner @TheSpecialCnut @Titou14 @TA-6 @The_Invincibles @Trion @Varunn @wilshambition @will24 @YJYUX @zaphod
There's just one day of voting remaining in this year's awards. Looks like some will go down to the very end

Also I'm really happy to see how much voting we've had for each poll. Easily the best amount overall since the switch to the new Forum, so many thanks to everyone for making this successful :kosc:
What I dont get is how some polls have more voters cast than others.
It's mainly down to not everyone votes in all the awards. They may only opt to a few. Some may also delibrately avoid voting in it until the end depending if they're nominated for an award and save their vote last minute.
I think as well if there's a category like Personality which has had plenty of chatter in, then people see that thread more than others and also explains why that's received the highest amount over the others

Just a few hours remaining until voting is closed. Will there be any last minute changes? @Electrifying will certainly be hoping so

I will announce the winners in each thread shortly afterwards.
I will also take this opportunity to announce the 2017 winners officially.

No I'm ok with it. Continuing on with the glorious Scottish tradition of snatching defeat from the jaws of victory.
So that's my work done for 2018. All the results are posted in the respective threads. Although if you can't be arsed to trawl though them, then in short the winners were.
Personality of the Year - @Luca_from_Italy
The Get a Room - @SRCJJ & @JakeyBoy
Workhorse - @Luca_from_Italy
Post of the Year - @Bl1nk 's Drunken New Year message
Thread of the Year - Arsene Wenger
Combative Member - @AbouCuellar
OA Moment of the Year - Wenger leaving Arsenal.
Poster of the Year - @JakeyBoy & @will24
Thanks to everyone who took part this year, whether it's sending me nominations or voting in the polls. We had easily the best awards since the switch to new OA. Always a lot of fun putting these awards on

I particularly hope you like the extra Simpsons references for each award announcement to try go with the theme of each winner
Have a great Christmas y'all!
Nice work @Mysty these definitely wouldn't have happened without you coming back.

Second that! OA's MVP is definately @Mysty

Memories of @Mysty posting that about treble in the Walcott thread in Summer 2017 haha and getting lots of likes
Ah, that gif brings happy memories of my all time top liked post

Thanks for the kudos lads

(Indeed Calum!)