top two creative players are fullback. Influence from Arteta's system
Hard to accept because I think Pepe can be a superb player but it ain't happening for him at Arsenal. Arteta in his short time here has shown that he has no interest working with players like Pepe.
Pepe is too "fantaisie" for Arteta. The guy can't function with leashes on within Arteta's micromanagement.
Bad luck for him too, if he came under Wenger it would have been the perfect setting for him to thrive.
Have no doubt Arteta will push Pepe as surplus this summer.
Arteta got many fooled early that he's another nice guy letting his players express themselves type of manager when in reality he shares the same vindictiveness and attention to detail Pep and Mou have. He definitely does resemble Pep in that he tries to hide it too.
I can't believe we paid 70m for a player that was playing in an inferior league rather than someone like Zaha, who is a top performer, in the PL.
It's not like we were in a bidding war either.
I don't remember hearing of any other top European clubs showing an interest in him.
That's amazing.
Arteta has a system?
He was Liverpool bound early in the window but they ended up having a quiet window.
PSG were also naturally monitoring him.
Napoli were our main rivals at the time we went in for him.
In hindsight, Pepe was the right move. I doubt Zaha would have had much luck under Mikel either. Zaha would have caused more damage as he would cost more in terms of transfer fees and wages. Plus, Pepe has more resale value due to his age.
Pepe and Zaha are not the answers and never were.
Well, you turned out right on this one.
Law of averages.

The sad thing is that we won't try and offload him in the summer. An asset that will continue to depreciate and give us extremely low goal / assist output. He disrupts the attacking momentum down the right, slows shit down everytime. He looks like he doesn't know what he's supposed to do with the ball - dribble, keep possession, wait for runners…? Tbh he looks clueless when he's on the ball.
We should try and recoup whatever we can and invest in a player that is comfortable playing in a possession based system. Pépé is a counter attacking / transition player. Looking back, I'm not sure why we went for him given the style of football we're trying to develop. No fucking strategy in place when we spent £72m on him. He was one of the hottest prospects of that summer and I'm guessing the hierarchy thought we couldn't lose on him.
A player like Zaha would have been a better fit as he is really good at taking on people with a defensive block in front of him, particularly when the ball is stationary and he has to create something from nothing. Not that I wanted us to spend £80m on him either.
I fully bought into the Pépé hype train. Shame it's turned out horribly.
The hail mary tactic at this stage is to stick him on the left and pair him with Tierney. Tierney would make anybody look good, right?
Exactly. Funny thing is I would say Auba is actually the same as well, and obviously Eddie. It's infuriating because since Arteta has decided to set us up defensively for most of 2020, why not just let the front 3 play in that way? Not saying Pepe would of been world class, but we would of at least got some goals/assists out of him and Eddie and maybe picked up a few points along the way. Like others I've been saying it for a while now, we won't get anything from him unless we play to his strengths and if we don't, we're going to have to sell him and find someone who can play in the "style" that Arteta wants.
Unless something changes in the 2nd half of this season then Pepe needs to be moved on for both parties sake, yes we'll take a 40 million quid loss, but this situation just isn't good for player or club.
I was going to reply to this earlier but i was too busy, but it applies to other posts too.
We play defensive and counter all the time, just look at the goals today. He just dribbles into dead ends or makes the wrong choice. In the last 2 seasons we have not been dominating teams off the park, we have played 5 at the back for a large chunk of it and played defensive.
Not really, today we played differently Partey was playing the ball really quickly, and we even saw a couple go high and behind.
Previously we played defensively, won the ball back and slowly recycled the play. Then channeled everything down the left hand side. You could probably count the number of times one hand that we've played proper quick tempo counter attacking football.
Bruh, whatever football we play this guy just doesn't seem good enough.
Remember this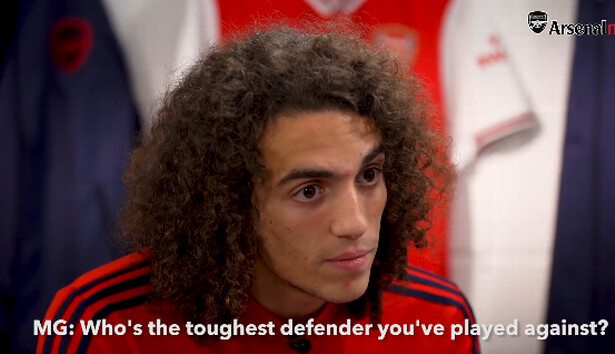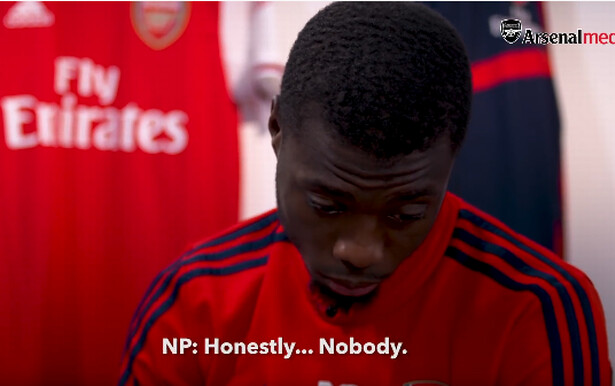 I remember rival fans getting rattled.

This guy is really bad.
Has to be the worst signing of all time over 60m in World football. Massive flop.
He so rarely gets into the right position. Can't get into the game.
When he finally does he slips or plays a sideways pass.
Fucking hell.
Should have had an assist if we could finish.
Yeah 72 million quid is just a fucking laugh
Honestly, how much would you take for him at this point? Not much how you'd like to get but how much you'd sell him for this summer if you had no other offers.
I'm thinking like 15-20m. Its just a complete joke that we paid 72m.