Ok mate
Netflix must have the best original Christmas films with Christmas chronicles 1&2 and Klaus they are just brilliant films.
Klaus just hits you right in the feels by the end of it.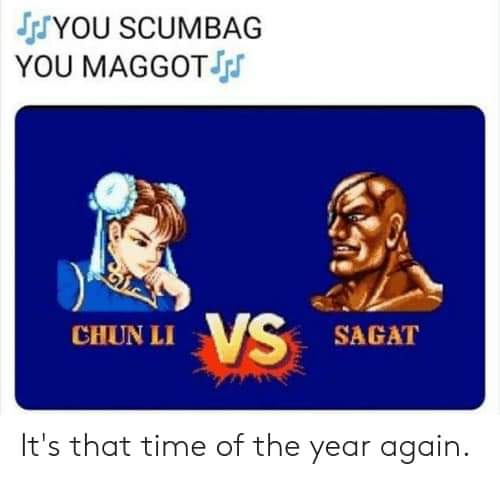 Jingle All The Way is a top tier Xmas film
My genuine #1 Christmas film. Even as a miserable adult it makes me happy.
What I love about Christmas is Michael Buble singing "It's Beginning To Look A Lot Like Christmas" on a seemingly continuous loop, in every shop I go in.
Haven't they heard of Slade, Greg Lake, Wizzard, John Lennon or Shakin' Stevens?
Merry Christmas everyone!!!
I hope you have all have a lovely day today and tomorrow with your family and loved ones and that it stays covid free!
My girlfriends brother and his gf tested positive yesterday after we've spent the whole weekend with them so will be interesting to see how that plays out

Boss just let us all have a half day today, big dub.
Mashing up the gym with GTA Vice City playlist in ear. Couple cold ones tonight. Big feast and plenty of drinks tomorrow.
Merry Xmas all

Wishing all those who celebrate a merry (and COVID free) Christmas. I assume there's gonna be a lot of casseroles or a "roast". My MiL (who isn't Jewish) is insisting on cooking a very large portion of pig with rosemary and salt. It's basically the most non-Jewish thing you could cook. Gonna take a miss on that.
I'll be fulfilling my end of the bargain and eating pineapple fried rice along with my fellow Jews.
You could have capitalised it, Josh, FFS.
Ah, I'll give you the like and wish you a Merry Christmas to you and yours

This is terrible, especially on Christmas eve, and in the City I live in for shame


Hope everyone ends up okay.
I just wanted to be polite lol. Forgive me guys but its been yet another shit year I'm not even feeling Christmassy, feel like Christmas and New Year is just a celebration for the whole year and the whole year has been terrible lol
Really easy for me to say, but try not to let it get you down.
As the great shakin' stevens once said
Merry Christmas Everyone