Don't know why Kabak is getting stick. He was probably their best player (albeit of a bad bunch) last night.
Curious how trent would play in a midfield next to a few workers like Henderson and fabinho. Or adapt your tactics to work like how we used saka as a wingback with tierney as a lcb with license to move forward with a midfielder sitting deep to cover.
He's far too exposed in a back 4 now people finally started to target him
Then again it could just be form. He's far too good on the ball to not be on the pitch in the future.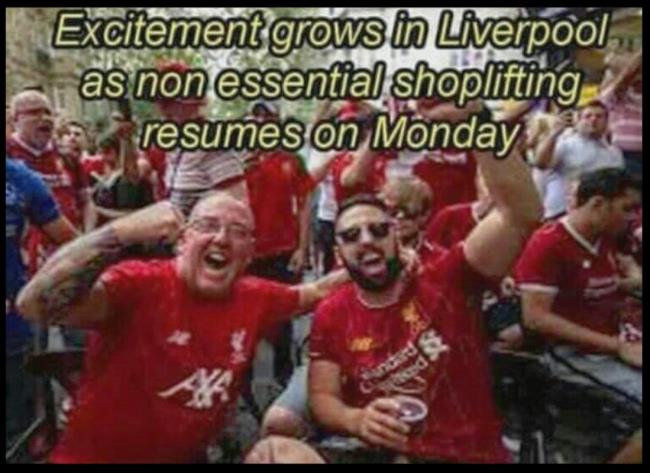 Hahahahhaha I love that one.
Reports of a window smashed on the Real Madrid team bus on the way in to Anfield.
Best f'ckin fans in the world.
Exactly
They should be banned for 5 years .
Hey Klopp, wir haben einen Elite-Torschützen in makellosem Zustand.
Stört es Sie, ihn von uns zu nehmen?

Team has peaked. Hopefully these cunts don't threaten to do shit for the rest of my life. Bunch of bastards
Should make you happy they won the league for the first time in 30 years and the trophy got presented in an empty stadium and there was no celebrations on open top buses through Liverpool due to covid.

Basically doesn't even count.
Yet another trophyless campaign

Enjoy it Dave.
I gave a couple of my Liverpool mates a cheeky at least you can focus on a domestic top 4 finish now

.
Seriously speaking, I don't think as much is made about Liverpool's barren seasons than Arsenal's mate
Genuine question - do Liverpool ever commemorate / acknowledge Heysel?
Seem to recall Juve fans (or at least the ultras) turning their backs to the pitch at the beginning of a CL game at Anfield in the 2000s. I remember Platini even being there and there was some kind of remembrance thing that Liverpool had organised but the Juve fans were having none of it.
Yes, I remember this. It was the year they won it (2005).
I don't think Liverpool commemorate Heysel. They should but they don't.
Let's see if Jurgen will pull a Jose.
He's the one I'm waiting on
They're playing tonight, wonder if he'll refuse to answer any questions on it
He will have been briefed not to I imagine