Only thing I'll say in Poch's defence is Leonardo was truly awful. Tuchel couldn't work with him either.
Poch should come back to England but it won't be to one of the top 4 as they have 4 of the best managers in the world and United have just recently appointed Ten Haag.
Arsenal should go for him but they won't
Poch is a dirty word on here lol
Nobody rates the dude. I think he lands on his feet and reestablishes his reputation like alot of exPSG coaches
Spurs when Conte gets the sack or walks out.
Campos is pushing for Christophe Galtier. I don't watch Ligue 1 enough to know much about him, but I know he doesn't have a lot of CL experience - and they're going to expect him to come in and win the thing.
They worked together at Lille didn't they??
Thats the equivalent of our League One
I was surprised they didn't go for him earlier. Having said that, not sure if he'll mesh well with the stars at PSG.
French football was in a bad place around that time in terms of top tier talent.
Lyon were so dominant back then. They won 7 titles in a row. Now they've gone 14 seasons without one.
Its a shame as it seems Bordeaux are going the way of Leeds.
I went to a youth camp run by Bordeaux in the summer of 1992. They had this exciting team. At one point they sent a couple of the youngest guys from the first team down to the camp to run some drills with us. I had no clue who they were at the time, just some professionals who were impossibly good. But those guys turned out to be Lizerazu and Zidane! They also had a young Christophe Dugarry, who also turned into a top player.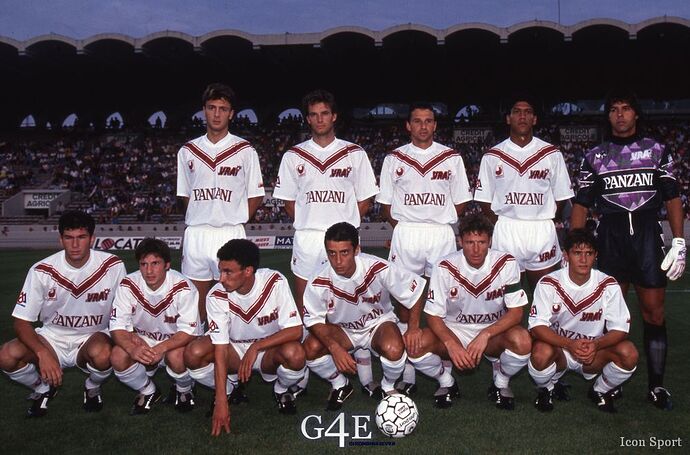 Sounds like Zidane turned them down.
I assume its Galtier instead.
Hopefully he disappoints and they go for Conte next summer.
At least they were looking in the right direction with Zidane, a sign the club is thinking correct about the retool
What's Zidane waiting on? French NT?
Zidane definitely shouldn't manage again at club level. Nothing to prove and can only leave himself open to being labelled a bald fraud.
According to his buddy Frank Leboeuf, Zizou doesn't even want to coach, lol.
He did a favour coaching Madrid and it was easy for him because he lives there.
An international job is the best fit for him because he doesn't have to worry about it day to day. He'll just get the lads together, keep the group happy and have his assistants sort out the tactical shit.