By taking a massive pay cut apparently
Lmao pulling off some NFL syle salary cap manoeuvring and yet you're back right ey Laporta?
Didn't they have to do it to be able to register Torres?
I mean it's an absolute shitshow but not sure how it could be avoided all things considered
What an embarrassment they are, penny pinching around their own players for pay cuts in order to register a player they've just committed £45m to in transfer fee's alone.
Jokers and it couldn't be happening to a better cabal of holier than though cunts.
Umtiti is the only winner. Perhaps got a good lump sum to offset the wage difference
Real 1 - 0 Barca in the supercopa, Benzema steals the ball from Busquets, and one does not simply do that, and Vinicius Jr just can't stop scoring this season.
Nice finish by Vinicius for 1-0 in the Supercopa clasico, after great work from Benzema to win the ball from Busquets and put him through.
Barcelona needs an entirely new back line.
yup.
and attack.
and midfield.
and manager.
actually a couple of midfielders are ok, but I stand by the rest
jokes aside, I think 59 yo Dani Alves has been their best defender so far this game which has to say something about someone somewhere.
Dembele putting in his annual short spurt of actual effort trying to secure that bag.

Luuk de Jong, the greatest dutchman to ever play for Barcelona.
for some reason it reminded me of our current manager Arteta's own goal for us. Upon looking at it again on YT it's less similar than I remember but still similar: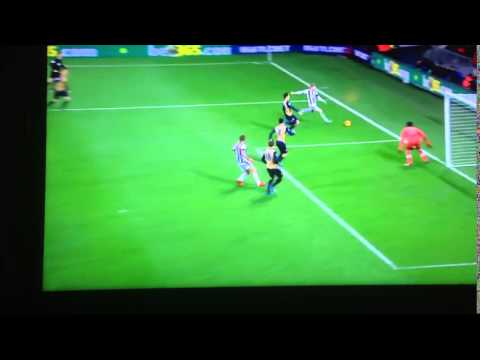 justice, 3-2 to Real

now stop giving away free shitty goals
Betis - Sevilla, Fekir with the olimpico (scores directly from the corner) for 1-1 in the copa right before HT, not often you see one of those!
ok right after people in the stands threw so much shit onto the pitch some stuff hit players and now they're all walking off the pitch
You really had to remind me Fekir still plays for Betis.
Tsktsktsk
It's actually outrageous how a player like him hasn't played for a big club(unless you count Lyon as one).
I used to say the same thing. Not sure why his career turned out the way it did, there has to be some explanation. Maybe he has the worst agent in the world, or there is something else we don't know.
Anyway, game has still not resumed, players are sitting in their dugouts waiting lol not sure for what, if they're trying to find the dude who threw a stick that hit a player in a bad way or something, not sure.
edit: game is finally called off after a lot of waiting. oh well.
Let's get him and play him false 9.
Ronaldo regen on the left
Messi regen on the right
Kaka regen in the middle