If the manager/club has a good relationship with the player, I think it will be different.
I'm not as flippant about taking a piss poor fee for Bellerin as I am with Xhaka. He's a 25m player and we shouldn't be accepting less. I doubt he cares which Milan he goes to c'mon Ivan, sort it out.
Hes most definitely not a 25m player skill wise. He's got the name tho and a reputation for being a good player that hasn't been smeared all that much from the Wenger days. So should we or could we get 25m for him? Sure. Is he actually worth that…fuck no.
Take your arbitrary interpretations of what a 25m player is elsewhere. He's done enough to warrant that price tag. I'll not be convinced otherwise.
I wouldn't put his value any higher than 2/3s of a Ramsdale personally
You're too biased. Other teams get £20m plus for players who haven't even kicked a ball for them.
That's the problem though with players like Xhaka and Bellerin. There's no illusion, the entire world knows they are shit because we've persisted with them for so long.
How dare you talk about my vegan son like that!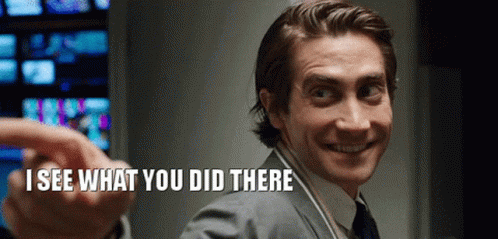 They don't though. Xhaka in particular always plays well for his country for example. Only Arsenal fans watch Arsenal matches. Anyone else who watches us voluntarily is just a masochist!
You grossly underestimate the amount of people who watch us to lol at our misfortune. We're essentially just the football team version of AFTV.
If we got 25 mill for Bellerin I'd be fucking stoked as fuck.
All jokes aside, it is interesting to watch Roma fans talk Xhaka up. They're enamored with his fight and leadership and how he "never lets his head drop".
He probably will be successful there. He'll get that one or two seconds more to turn, take a touch and hit a pass. I'm sure Mourinho, the footballing anti-Christ that he is, will have Xhaka play pretty deep and keep everything in front of him. Plus Roma really don't have a discernible personality. It's kinda predictable after Totti and DDR left. Who was the heart of that team? Florenzi? Maybe for a hot second. Dzeko? Doesn't strike me as a real locker room guy. Pellegrini? Maybe. European Champion 2020 After Beating England in the Final Big LOL Leo Spinazzola? Idk. They may actually need a guy like Xhaka, dumb as he can be on the pitch, to help really get the team together as a team.
Also, Xhaka sucks and cost us top 4. Had to get that in just to balance my post.
Yeh I agree man he'll probably be ok for them, Mou, Xhaka and the Italian league, it's a match made in heaven, or hell if you actually enjoy football.
I'll watch. I have a soft spot for Roma.
Actually, I won't because they sold their rights to fucking Paramount Plus.

Don't worry I'm sure we'll be filled in every time Xhaka kicks a ball correctly. Contrarian Arsenal fans are so desperate to be proved right that he isn't a shitter they'll actually think his good performances for Roma will be somehow our loss, even though it's well documented he just cant handle this league.
Not because they hired Mourinho? Or because their fans are thugs?
Because of how amazingly dysfunctional they are. Reminds me of Arsenal.