Hahah, that reminded me of the Mr Krabs meme.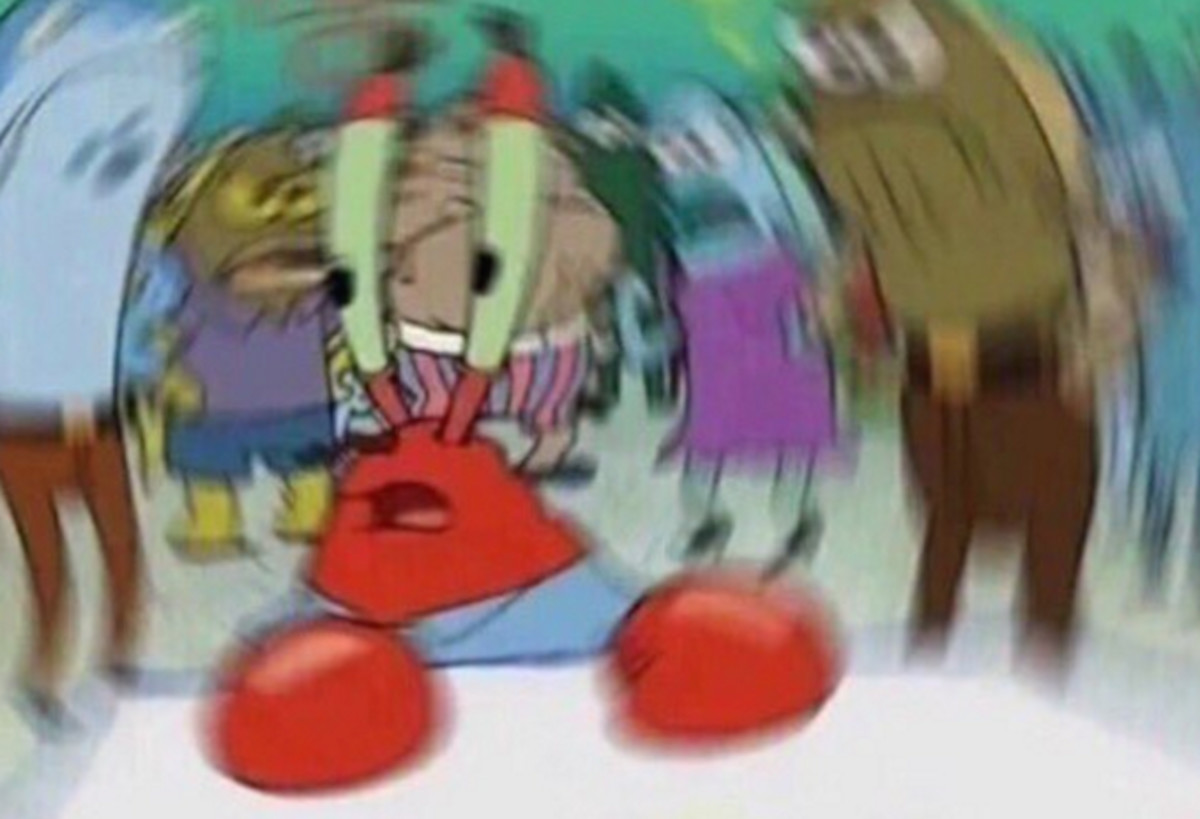 I can imagine Bellerin being as confused when defending.
As opposed to the rest of our defenders who are all Franz Beckenbauer level when defending.
Can't wait for the £80m bids for Rob Holding to roll in this summer.
Is it fair to say that out of our current defenders Bellerin is the worst?
No it's not fair to say that, especially as Bellerin's job isn't just to defend. He gets blamed for defensive errors as well as attacks!
Meanwhile you have Championship level Rob stealing a living. Xhaka has saved him on numerous occasions this year. People won't admit that though, because their Xhaka agenda would suffer then.
The bar is on set at Rob Holding.
If we are a "top club", we should do better than what we have.
We're not though, isn't our natural position mid table? So I guess we're all set.
That's why selling Bellerin(or right back) is not my highest priority
You're one of the good ones then. The way some people go on you'd think Bellerin was at fault for every single one of our losses as well as the Second World War!
Jokes aside, I like Bellerin. I have liked his approach since late last summer because he is taking more impetus to make things happen (crunching into Kovacic for Auba winner).
He is trying but things are not clicking for him, neither offensively nor defensively.
However, I think he is the sort of player who would flourish if the team around him is doing better. If he goes to PSG, he won't be in so much pressure and would be able to do much better than he is doing now.
I would first fix other areas before making a definitive call on Bellerin.
Bellerin is probably the most upgradeable position in the price right now.
Is absolutely awful defensively, and not that great offensively.
Hed be ok in the Tim Paine specialist captain role, but he's just bad.
Aside from moving on from Xhaka in terms of the first team, the best thing we can do to improve the team is to replace him.
Also maybe people are less harsh on Holding because they're less desperate in terms of there is a ready-made replacement for him in Saliba if the manager wasn't a cunt.
Whereas we'd have to find somebody for RB
I think he should shave his head, pack on some muscle, and turn into a brute of a full back.
Or just leave.
The real question is, will @Phoebica go with him?
Aw thanks. I'm glad to hear the mods won't be putting me up for transfer
Even tho the little girl inside of you is screaming to go to the Shed End


She will be bumping this thread annually when Bellerin wins his min. 2 trophies per season at PSG.
Probably gonna bump it once to share a bromance moment with Neymar.
Neymar: "Ever since Hector came here I stopped caring about my sister. It's all about Hector now. We pretend to be injured or sick together to miss matches and go to Mykonos. We love it there. I'm also really into planting trees now and have become vegan too."
He was though. It's apparent from your profile photo, that he clearly teleported to the early 30s to take charge of the third reich only to teleport back in 1945. The wee scallywag
I hope so. I'd be happy for him.
PSG have a long history of compensating for awful FBs.
Might as well be hector. A better fit than here. After a tough time he can enjoy himself there.